We have dived into the Google app store to find the best Android screen mirroring apps and put together a list of them.
It is likely that, at some point, you have searched for Android screen mirroring apps. In case this is your situation or it has been, you are in luck since we have decided to compile a list of the best Android applications to mirror the screen of your device to a desktop or laptop computer.
Logically, mirroring the screen from an Android mobile to a computer is not something that everyone will do at all times. But there are situations in which it is quite useful for the simple fact of being able to control the computer from the mobile phone or share files instantly.
Bearing this in mind, what we present to you is a contained selection of Android applications for screen mirroring . Some of them may be several years old, but their operation continues as usual and, above all, it ensures that it will behave as it has always behaved.
We started and, as always, the download links are placed so that you can access the Google store and download the application to test it easily. The recommendation is to download and try the two or three applications that best fit you in order to have a reference point from which to choose.
Vysor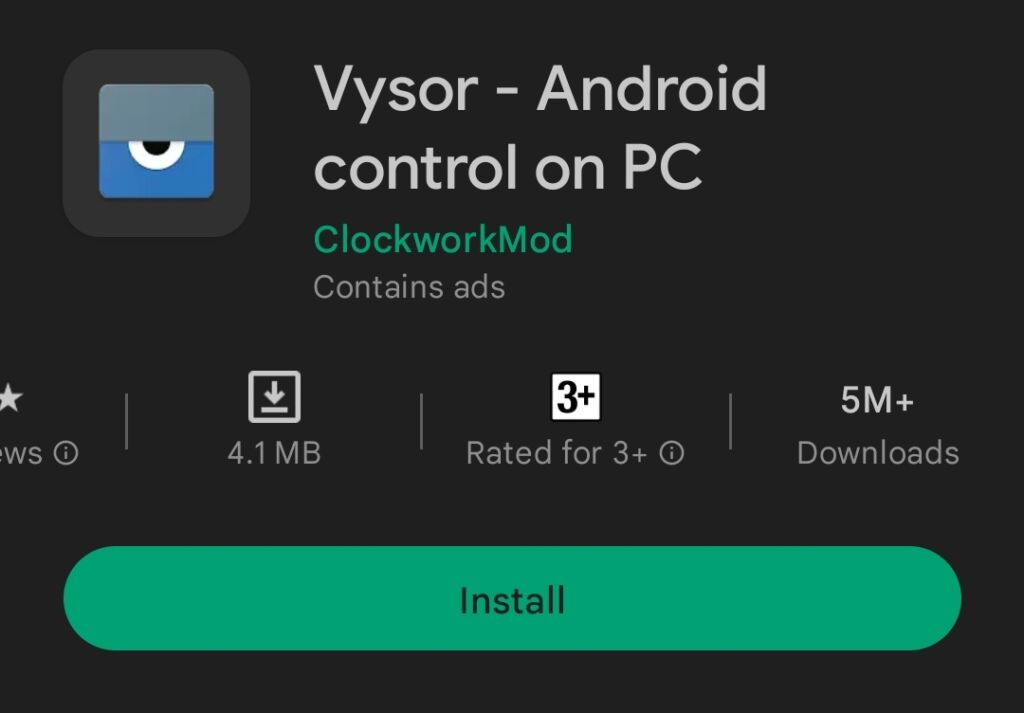 Vysor is an Android application that allows users to mirror their mobile device screen to a Windows computer . The application is easy to use and offers a convenient solution for those who need to share their screen with other users or for those who want to access their Android apps and files on their computer.
With Vysor, users can control their Android device directly from their laptop or desktop computer, which means they can write text messages, reply to emails, and use apps on their larger computer screen. The app comes with features like screenshots and screen recording.
Direct link to the application in the Google Play Store.
TeamViewer
TeamViewer is the Android application par excellence to duplicate the screen of one device on another. This tool is very useful in situations where you need to view the content of one device on another, for example, to share presentations or work remotely as a team.
TeamViewer has a series of remote control tools that allow you to access and control a device from a distance, making it a very versatile and complete tool. It has been used for a long time despite having been released a long time ago, so its usefulness and versatility are clear.
Direct link to the application in the Google Play Store.
Microsoft PhoneLink
Link to Windows is an application for Android devices that provides a seamless connectivity experience between your phone and your Windows PC. With this app, you can easily access your phone's photos, messages, notifications, and apps right from your computer. 
Also, you can send and receive text messages, make calls and manage your files conveniently. The app also enables fast and secure file transfer between devices, making it easy to share documents and media. The integration between your Android phone and PC becomes more efficient and convenient, giving you a seamless experience.
Direct link to the application in the Google Play Store.
Microsoft Remote Desktop
Microsoft Remote Desktop is an Android application that allows you to remotely access a Windows computer from anywhere. With an intuitive interface, this app makes it easy to connect to remote desktops, both in home and business environments. 
You will be able to access your files, programs and documents no matter where you are, as long as you have a stable Internet connection. With advanced security features like two-factor authentication. This application becomes a useful tool for those who need to access their computer remotely and efficiently.
Direct link to the application in the Google Play Store.
Google Home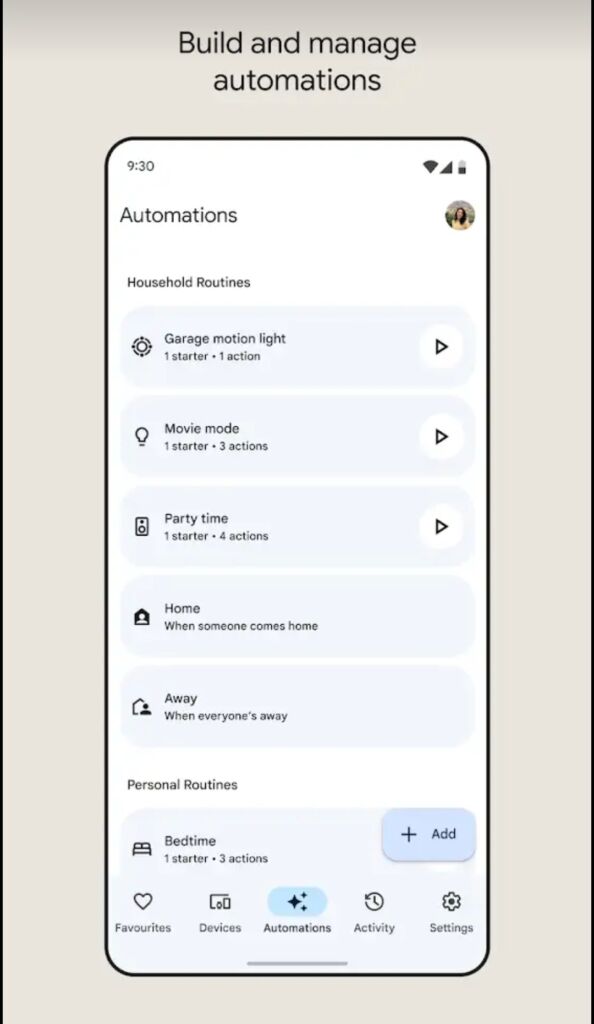 Google Home is a must-have app for Android users. With a wide range of features and an intuitive interface, this app offers complete control over compatible Google Home devices like smart speakers, lights, thermostats, and more.
What happens is that not many people know that Google Home can be used to send an image from the mobile to a television and, therefore, duplicate the screen. This application is usually known for its home automation and home control features, but it can do much more than that.
Direct link to the application in the Google Play Store.
AirDrop
AirDrop is a must-have app for Android users who want to share files quickly and easily. With AirDrop, you can transfer photos, videos, documents, and more without the hassle or cables. Just select the files you want to share and choose the device you want to send them to. 
AirDrop uses wireless technology to establish a fast and secure connection between nearby devices. Whether you're in a meeting for work or just want to share memories with friends, AirDrop makes it easy to share files in the blink of an eye as well as share screens.
Direct link to the application in the Google Play Store.
We have reached the end of this collection of Android applications to mirror the screen . The list is not very extensive, but you will be able to see on the big screen what is happening on your mobile device as well as, of course, screen sharing to be able to do what you want with your mobile device on the computer or on a big screen.