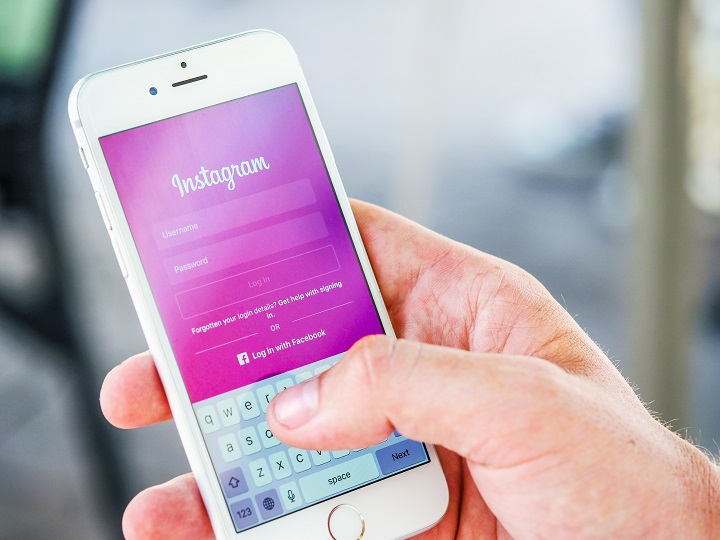 Instagram allows us to hide our photographs so that someone does not see them, without having to delete them. Maybe there is one that you have uploaded but you do not like how it looks with the others in the gallery when you see them together or you just want to hide it so that someone in particular does not see it but you do not want to delete it forever in case you regret it or if you want to show it again someday. In those cases, we explain how to hide photos on Instagram or archive photos using the image application tool.
Imagine that you have temporarily fought with your partner and you want to remove the photos from your profile on the social network but that the door is open to a reconciliation and you may want to have them again. Or that someone has started following you that you don't want to see according to which photos but you don't want to delete them either because they bring back good memories. In those cases, you can hide them temporarily and show them again later. You can repeat the process as many times as you want.
Archive photos
You can archive any Instagram photo you have in your profile or gallery, no matter when you uploaded it. As we have explained in the previous paragraphs, archiving it does not mean eliminating it or that it disappears permanently from the application. Later we will explain how to return it to your site in case you want it to appear again. You should also bear in mind that the comments and likes will not be deleted when you archive the photo. They will stay there as they are alone that only you and no one else can see until you decide otherwise.
To archive a photo, follow a few simple steps:
Go to the Instagram application and access your profile
Tap on the photo you want and open it large
Go to the three dots in the upper right corner of the image
A pop-up window will open with all kinds of options
Find "Archive" in the list of options
Tap on it
he photo will automatically disappear from your Instagram profile and no one else will be able to see it except you. You can do it with as many images as you want or need and you do not have to resort to any third-party application or any tool, the archive button to hide photos on Instagram is available to everyone.
Photo Archive
Once you've archived it, by mistake or not, you can find all the photos you've hidden on Instagram. You can do it simply to see what is there, to see them again or to recover some that you had hidden and that now you want to show again. All of them are stored in the publications archive.
To open it, follow these steps:
Open your Instagram app
Touch your photo to go to your profile
Go to the three lines in the upper right corner of the app
Tap on the "Archive" button
If "Story Archive" appears, tap on the arrow next to it
In the drop-down menu, choose "Post Archive"
Here you will see all the photos you have hidden on Instagram
Choose the one you want to put back in the gallery
It will open as usual (same description, photos and comments)
Tap on the three dots in the upper right corner
Choose the option "Show in profile"
It will return to your site. The last one will not appear but it will be placed in the order that corresponds to it, just on the date it was published and keeping the original text of the caption, the comments they have left, the likes of your followers.
You can do this as many times as you want and it is not irreversible. Also, your followers will not see it as a new photo so they may not even realize if you have decided to hide photos on Instagram or not.
Story Archive
The story archive is not similar to the post archive. You may have discovered this option that you did not know by following the previous steps, but its purpose is quite another: save your stories once they are removed from the application and you can share them again whenever you want. In other words, Instagram Stories only last "online" for about 24 hours in the profile and then disappear. Until years ago, they disappeared forever. But in 2017 this archive of stories began to work, allowing us to see everything we have uploaded as long as we have not deleted it manually. The only condition is that they should automatically disappear after a day.
From this archive of stories you have two options: recover and share the stories and share them again to remember them or fix them in the profile with the highlighted Instagram stories, in thematic folders so that the followers can see them whenever they want, even if they are from a year ago. year or two years. If you don't share them, this Instagram stories archive is exclusive to you. I mean, no one can see it except you. You can also touch on the story you want, touch on "More" and click on "Delete". So it will disappear forever from your profile and you will not even see it in the archive again when you dive for it again.
Hide stories
Although it is not as such to hide photos on Instagram, you can also choose who sees your stories if you want someone who follows you to never see them. In that case, just go to the Instagram Stories settings and restrict who sees it and who doesn't
Open Instagram
Go to your profile and tap on the three lines in the upper right corner
Open the Settings section at the bottom
Tap on "Privacy"
Once here, go to the "History" section
In the first section you will see "Hide history to …"
Add the contacts they want and they won't see what you upload to your 'stories'
Another option is to create a list of best friends where only the people you choose, of all those who follow you, see the stories that you upload to that group. If you have a public account and many followers you will get so that only people you trust can see the ephemeral content that you have shared in the application.
Also Read: Facebook Cheating TikTok Strategy