Starlink is managing to bring internet at 175 Mbps to rural areas at almost low price, some say it 'changes the rules of the game forever'.
Being in the middle of the field and connecting at 175 Mbps to the internet seemed impossible until recently. ut the first tests of Starlink users show that this is already a reality.
This is what is being commented by those who are already paying for the service in beta phase. hich achieve speeds that are higher than 95% of the US population According to some of them, this 'changes the rules of the game forever' and it allows to finally bring a broadband internet to rural areas that competes or exceeds the connections of large urban centers.
Starlink internet price: A really promising start
Starlink's public beta doesn't come cheap. Each one of the users who wants to enjoy it must pay an installation of $499 and a monthly fee of $99. But it seems that for those who are beginning to test that cost is more than justified.
The first performance tests of the connection that Starlink users are sharing on Reddit prove it. One of those users, who lives in a rural area in Montana, shared a capture of a speed test in which it was seen how the connection reached 174.21 Mbps in download and 33.40 Mbps in data upload, in addition of a more than decent ping of 39 ms, especially when we consider that we are talking about a satellite connection.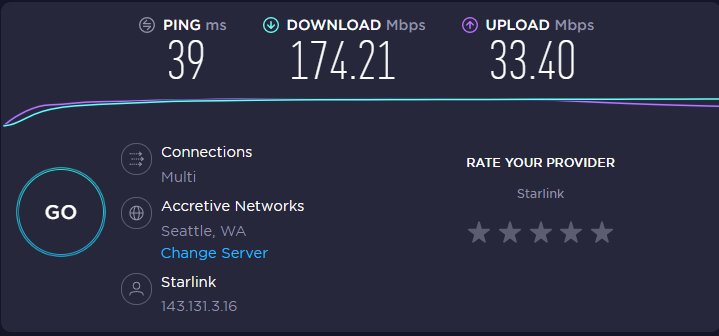 That user, who claimed that "Starlink changes the rules of the game forever", is not the only one who boasted of such good data : several users are sharing those figures in a list on Reddit in which the maximum speed achieved is 203, 74 Mbps , while the upload is 42.58 Mbps and the lowest ping is 18 ms.
There are more modest figures, of course, but Elon Musk himself already indicated that those figures could improve in the future and invitations to this beta do not stop growing , with "several thousand more invitations sent this week," he said in a tweet yesterday.
The Starlink promise seems to be coming true, of course, and as one Twitter user said, " If you're living in the middle of nowhere, paying $3.3 price a day online is a great deal.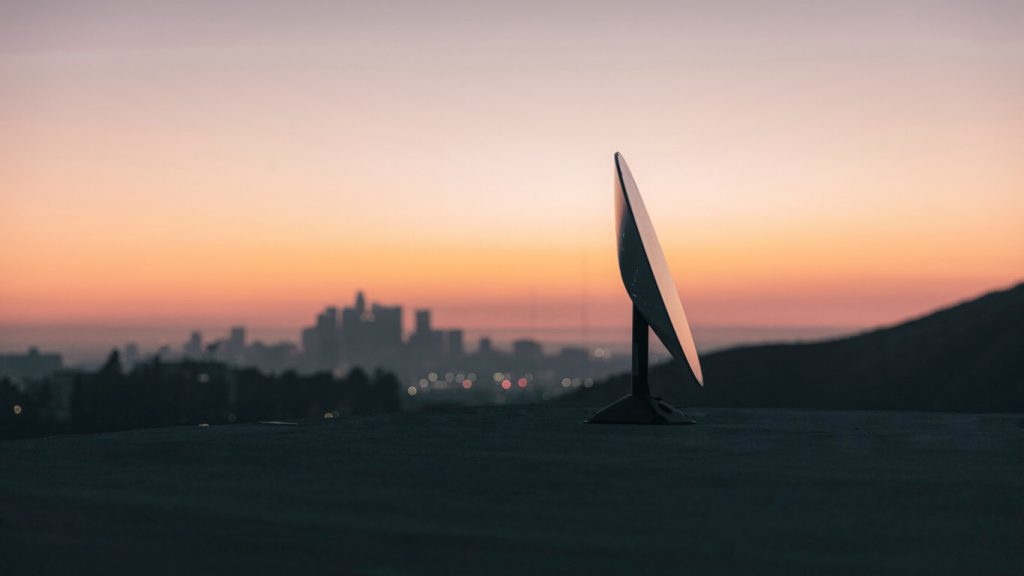 In this beta phase, those responsible for the service could have "brief periods without connectivity", and some users have confirmed this, stating that " there are interruptions of between 10 and 15 seconds that seem to occur every 15 minutes ".
That can compromise scenarios such as online gaming, but as we say, we are still in a preliminary phase of a service that poses a real revolution for users of small urban centers —Musk has already said that Starlink does not compete with broadband in the large ones. cities – and, above all, rural areas.