Capcom is of best Japanese game companies? Beyond its successes, Osaka has also served as a greenhouse for many great Japanese talents who, after their journey at Capcom, did not hesitate to become independent and create their own firms and successes. Today in Technoeager we talk about Capcom's seeds the Japanese game companies.
Since its founding in 1979, Capcom has treasured some of the most celebrated video game sagas and creations from around the world. Emperors of the East, its talented developers have created products with a clear Japanese pedigree capable of captivating players from all over the globe. It is not surprising, in fact, that its darkest times have coincided with its betrayal of its DNA, with the beginning of the decade in which the firm's trust in Western companies did not quite have the cultural and quality impact of similar experiments. They have come across positively at companies like Bandai Namco. Capcom erred, but knew how to redirect the situation in time and regain the helm to sign, once again, a golden age.
Resident Evil 7 and the Resident Evil 2 and 3 remakes, Devil May Cry 5, Monster Hunter World… Even Street Fighter V has ended up captivating its detractors! But what would happen if to the list of Capcom's great games in recent years we added the great titles perpetrated by former Capcom in other development firms? The list would be just amazing. Because not everyone considers the breeding ground for talent that Capcom has been over the last 40 years, and that when many of its star developers have decided that their time at the Osaka firm is over, they spread their wings and fly away. of the nest, like a great hawk, to plant its new nest in another Japanese city and create a new study. Today at Technoeager we want to know the fate of many of those talents who created some of the great brands of the Japanese game companies at Capcom. Where are you now?
Welcome to the list of companies founded by Capcom seeds. Today we will learn about some of the great successes born of the Osaka signature gene, and how the creators of imposing sagas such as Resident Evil, Street Fighter, Mega Man or Strider have managed to carve out a niche among the great firms of the Japanese scene and industry.
Arika
Akira Nishitani, one of the minds behind classics like Final Fight or Street Fighter 2, became independent from Capcom in 1996 to found the studio Arika, his name backwards. Nishitani's career and good work at the Osaka firm allowed him to continue working with the Street Fighter franchise in the development of the worthy Street Fighter EX, which ended up becoming a trilogy and creating a spin-off with its original characters: Fighting Layer. His have been recreational successes such as the Tetris: The Grand Master saga and different works on home and portable consoles such as the recent Tetris 99 and Super Mario Bros. 35from Nintendo Switch. His last work published in the territory of the fight has been Fighting EX Layer, which rescued such beloved characters as Kairi, Allen Snider or Blair Dame.
Whoopee camp
The name Tokuro Fujiwara may not sound too familiar to you, but he is one of the greatest developers and masters of the video game that has passed through Capcom. We are talking about one of the creators of productions like Strider, Ghosts n 'Goblins or Bionic Commands… he is even credited as the true creator of Mega Man. He joined Capcom in 1983 and left it in 1997 to create Whoopee Camp. Your best known game? Tombi. The company did not have the expected success despite its quality, which led him to return to Capcom and collaborate with Platinum in the development of MadWorld on Wii.
Dimps
Did you know that the main creators of Street Fighter in 1987 ended up changing companies in Osaka and joined SNK to create what would be the great competition of their original creation in the 90s? We are talking about Takashi Nishiyama, who as soon as he left SNK decided to found Dimps to turn his career around… and return to work on the Street Fighter saga with his successful fourth installment. Dimps has also been active in the development of many of the latest Sonic video games, becoming an ally of the blue hedgehog.
Crafts & Meister
There are many legends involved in the development of the success of the Street Fighter saga, and Funamizu and Sudo are two of those who were at the forefront of some of the biggest hits of the mid and late 90s. It was not enough, since in 2004 they left Capcom to open Crafts & Meister. They specialized in the development of anime video games such as Code Geass or Gundam, but they were especially known for their approach to the traditional fight of Goku, Son Gohan and company with Super Dragon Ball Z in 2005. The arcade proposal was buried by the Budokai and Budokai Tenkaichi success, but it showed a playable flavor different from the saga.
Game republic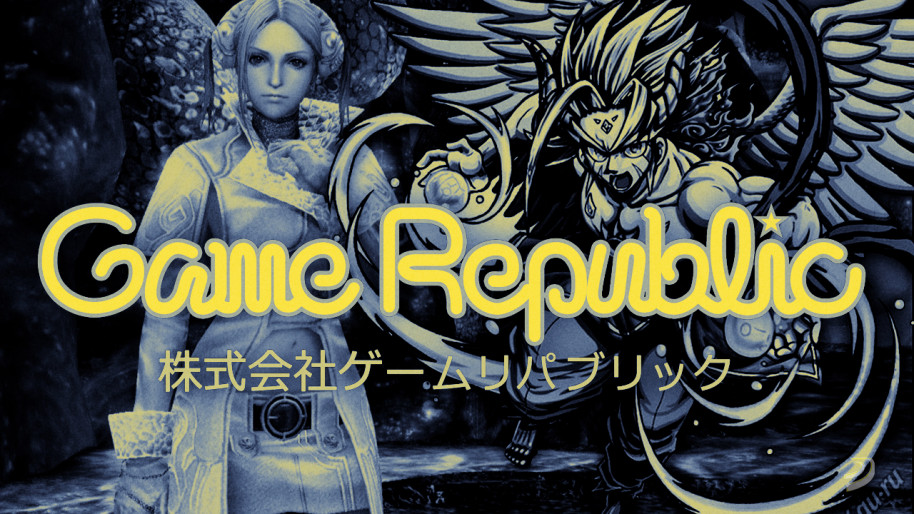 Without a doubt, one of the most peculiar figures of Capcom. Yoshiki Okamoto founded Game Republic in 2003 and developed productions such as the Genji saga (sadly cannibalized by the Giant Enemy Crab meme) or the cult game Folklore. Did you know that he was a main part in the development of Red Dead Revolver, a game that would later lead to Red Dead Redemption? The carnival of anecdotes does not end there: a strange disappearance in 2011 came to be related to the Japanese Yakuza. He abandoned console and PC video game development to focus on mobile games and made it big in Japan with Monster Strike, a popular mobile game created by his current firm, Mixi.
Platinum Games
Founded in 2006, it is undoubtedly the most famous company created by former Capcom developers. The list of celebrity developers runs through ex-Clover's command, with many of the famed developers who signed on to some of the firm's biggest hits in the late 90s and early 2000s. The lineup is incredible: Hideki Kamiya, Shinji Mikami, Atsushi Inaba or Tokuro Fujiwara have actively worked with the company. Their talent has led them to sign some of the best video games that have been developed in Japan over the last 15 years, becoming one of the most loved and best valued brands in the sector.
Tango Gameworks
It has made headlines in recent weeks after becoming the first Japanese firm to enter Xbox Game Studios after Microsoft's purchase of Zenimax companies. Founded in 2010 by Shinji Mikami, one of the main figures behind the creation of Resident Evil, they have developed The Evil Within series and are working on the development of the new Ghostwire: Tokyo for the new generation of consoles. What good news will Microsoft's purchase bring to Mikami's firm? It seems that we won't have to wait too long for the answer.
Comcept
Despite his talent and more than two decades working at Capcom, Keiji Inafune has not had the luck of his former teammates in his solo adventure. Founded in 2011, Comcept has failed to develop Mighty No.9 or Red Ash: The Indelible Legends. The firm has recently been bought by Level 5 … which is not doing well either. Inafune founded two other companies, Intercept, which canceled its Kaio King of Pirates project in 2015. The shadow of doubt about Inafune and its projects at Capcom has been prominent ever since.