It had been rumored for a while, but now it's official. Amazon just introduced Amazon Luna, its own video game streaming service. Luna comes with a takedown price of just $ 5.99 per month (at least for the first few bars of the service). It is not known what the final price will be, but the one that was revealed today is much lower than its more direct competition such as Google Stadia or NVIDIA GeForce Now.
As in these services, users can play from any platform. From Amazon they explain that at launch it will be available on Fire TV, PC, Mac, iPhone and iPad in the form of webapp, while Android will arrive soon. The service is in the early access phase, only in the United States and is only accessible by invitation, so we will have to wait. With that said, let's see what Amazon's new service offers.
Amazon Luna: Showing off connected controller and video games
Obviously, Luna runs on Amazon AWS, Amazon's own servers. Like Google Stadia, Luna has its own controller, the Luna Controller, but it does not connect to devices, but directly to the cloud. For what? According to Amazon to reduce latency and allow a quick jump between one device and another. This will cost $ 49.99 during the early access price.
Does that mean that it will be necessary to have the Luna Controller to play in Luna? Absolutely. Like Google Stadia, Amazon Luna will offer keyboard and mouse support and Bluetooth controller, as well as Xbox One and PlayStation 4 controllers. Full support, in a nutshell. It goes without saying that the Luna Controller can be used to play other PC games, for example by connecting it to the USB port. Note that the command, of course, has Alexa built in and will allow you to launch games with your voice.
But let's talk about video games. Luna will work by channels, that is, we will be able to subscribe to the Luna + channel, which seems to be the generic one, but there will also be space for study channels and companies. An example is Ubisoft, with which the company has signed an agreement to bring its games on Luna.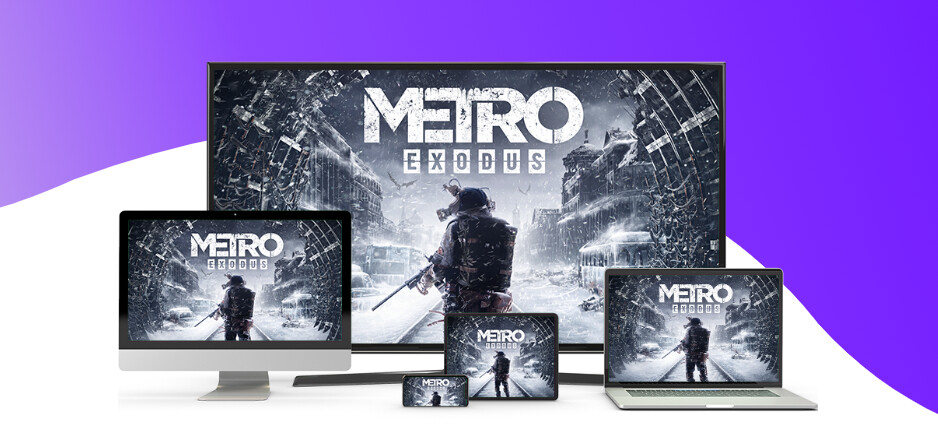 During the pre-access phase and on the Luna channel, known as Luna +, we will be able to access games like 'Resident Evil 7', 'Control', 'Panzer Dragoon', 'A Plague Tale: Innocence', 'The Surge 2' , 'GRID', 'ABZU' and 'Brothers: A Tale of Two Sons'. Amazon ensures that the resolution will be FullHD and that they will move to 60 frames per second, although it promises resolutions of up to 4K @ 60FPS in some titles.
On the Ubisoft channel, for their part, users will have access to the studio's games and "new titles when the channel launches as 'Assassin's Creed Valhalla', 'Far Cry 6' and 'Immortals Fenyx Rising'" on the day of launching. They claim that Ubisoft is the first channel in development, thus leaving the door open for more. Google said that Ubisoft would have something similar in Google Stadia, but at the moment it has not arrived.
In terms of requirements, there are not many when it comes to hardware. As in all services of this style, the two fundamental requirements are to have a fast access connection and to be stable. Amazon states that the minimum recommended speed is 10 Mbps, although to play in 4K it will be necessary to have, at least, 35 Mbps. It seems that Luna can be accessed using mobile data, although Amazon warns that it can consume up to 10 GB per hour playing in FullHD.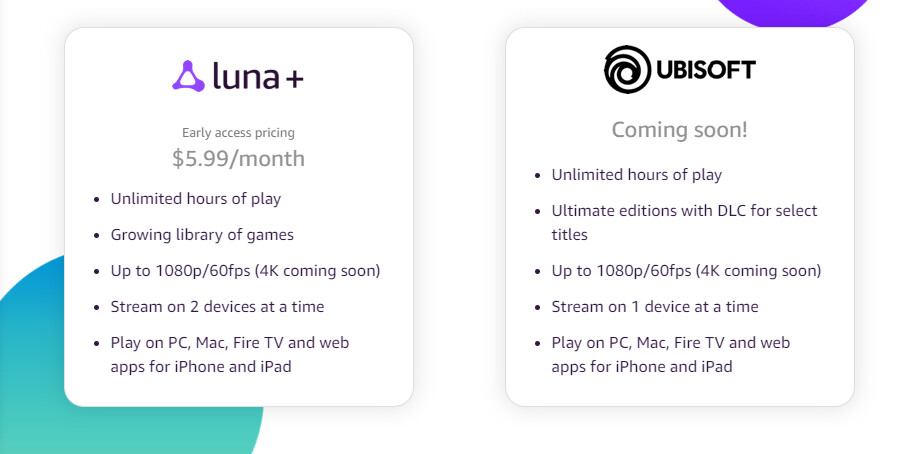 Finally, it's time to talk about Twitch. Amazon has not missed the opportunity to integrate Luna with the well-known streaming platform, so it will allow streamers to broadcast Luna games and that, from Twitch, users who are watching the game can launch it directly. It is something similar to what Google announced that it will have Stadia with YouTube.
Amazon Moon Availability
As we said at the beginning, Amazon Luna is already available in the early access phase and is only accessible from the United States and by invitation. During this phase it will cost $ 5.99 per month, although it will be necessary to wait to see if it rises, and by how much, when it is officially launched in the global market.
This, at the moment, it is not known when it will happen, but what is clear is that a very important player has just entered the world of streaming video games and that Google Stadia, Microsoft xCloud and NVIDIA GeForce Now have a new rival to face.