Researchers have discovered the secret of armored beetle that one cannot imagine. "He who resists, wins." When Camilo José Cela said those words in the stalls of the Campoamor theater that October 29, 1987. When he received the Prince of Asturias, surely he was not thinking about our protagonist today. But the phrase seems written, almost letter by letter, for the diabolical armored beetle ( Phloeodes diabolicus ).
Based on the west coast of the United States, this oak beetle cannot fly, nor is it especially fast in its movements. However, it is capable of supporting 39,000 times the weight of a normal human being. Not being upset. This resistance to blows, crushing and perforations is its main evolutionary asset. And also what makes it the particular object of desire of engineers and researchers.
Now David Kisailus and his team have discovered the secret to that resistance by opening the door to endless uses ranging from construction to aeronautical engineering.
The secret of the devilish beetle discovered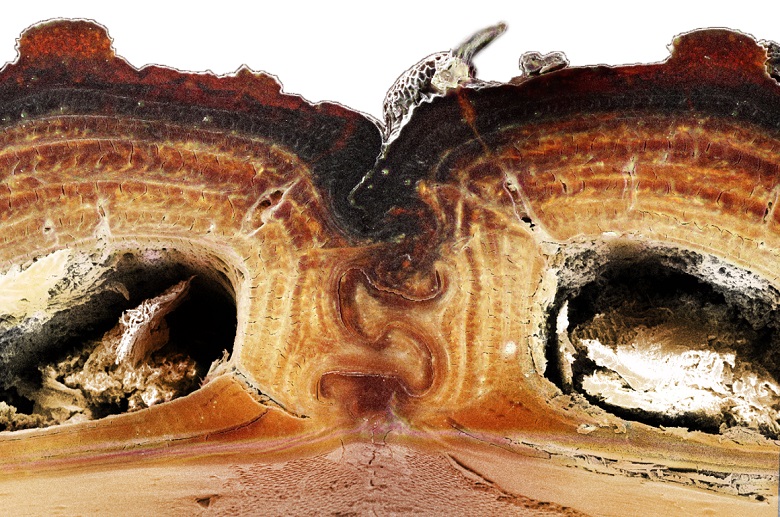 Kisailus' team has studied the structural characteristics and material composition of the elytra (which is what the "crush-resistant exoskeletal forewings" are called) that give them this strength that makes them famous. They have required advanced microscopy, spectroscopy and mechanical testing. But they have managed to observe a series of "interlocking puzzle joints" that give structural entity to these elytra. The geometry and laminated microstructure of these structures appear to be a mechanical interlocking that stiffens the exoskeleton.
The idea is interesting, but the Patent Office is paved with interesting ideas that go nowhere.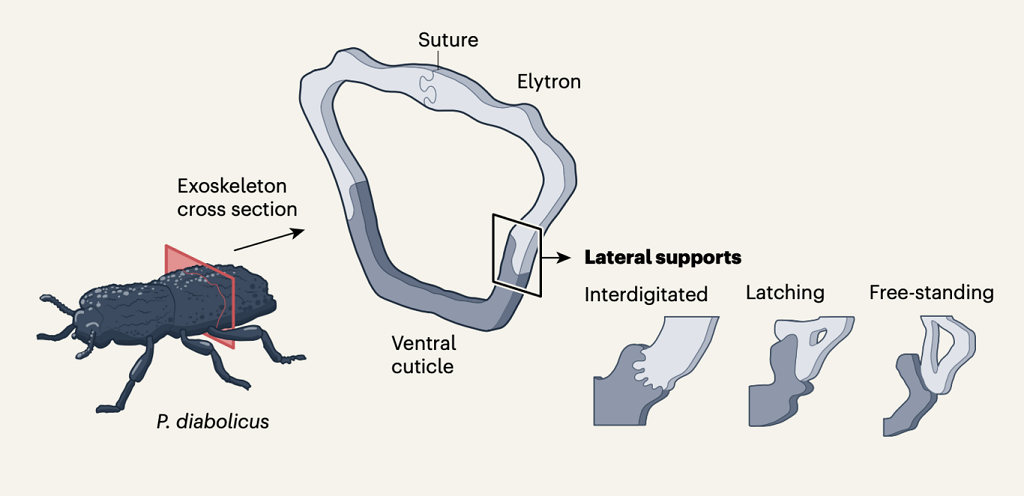 So the researchers got down to business building a prototype. A series of gaskets (made of metal and plastic) that mimic the structures discovered in the beetle and, in addition, are compatible with various types of mechanical 'fasteners' commonly used in things as different as wind turbines and the aerospace industry.
The tests, still partial, seem to indicate that the designs offer greater resistance than the systems most used today. It is early to launch the bells to the flight, but one thing is clear: nature continues to teach us precious things.
Also Read | West Nile Virus symptoms, prevention and treatment