Here is the list of best first person shooter games for iOS and Android. The rise of mobile telephony has meant a paradigm shift for our lives and its importance has also been great in the video game industry. More and more people are interested in playing games on smartphones, but it is true that the main stores, such as Google Play or the App Store, are filled with a lot of content that sometimes does not have the same quality.
If you are shooters lovers and you are mobile players, this special interests you. In Technoeager we wanted to select 10 first person shooter games and action in first person (important this nuance, because we're leaving out of this list the third party) for Android and iOS that are the most recommended currently to play on your mobile and take a while fun.
Among them, for example, is Call of Duty Mobile, the delivery of smartphones from the famous Call of Duty saga, which is going through such a good time right now, with a record number of players in 2020. There are several titles that we think you will like, but as we always tell you in these types of articles, comment with other proposals so that Technoeager readers know even more video games.
If one of the things that drives you back from your mobile is control, we recommend 6 controls for less than $100 to play. If shooters are not your thing or you just want to know more titles, we invite you to take a look at the 8 open world games with the best graphics and 10 RPGs for mobile that we recommend you try.
Shadowgun legends
In this video game, humanity has been invaded by aliens and has to fight against that threat. The game has a campaign, PvP multiplayer mode, and great weapon customization options. A great graphic section rounds out one of the best shooters today.
Modern Combat 5
This video game has good control and great playability, as well as high-level graphics. Although it has an individual campaign, it focuses on the online section, with various modes and competitive rankings, since the title is committed to an esports approach.
Dead trigger 2
A new virus has turned people into zombies and it is time to kill them to try to save ourselves. This shooter has a wide variety of levels, more than 50 weapons (both fire and melee) and has high-level graphics. A very stressful game.
Gods of Boom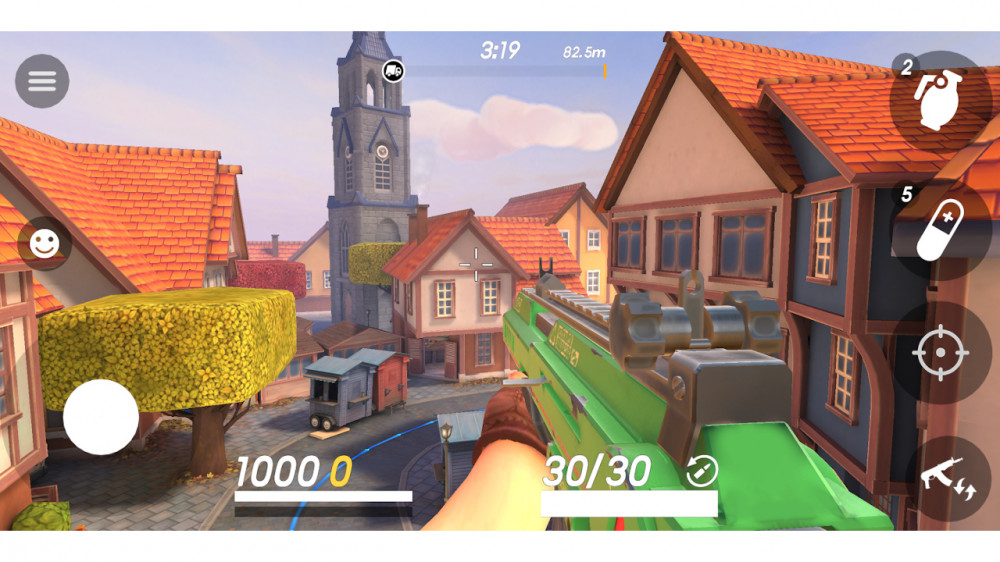 With cartoon-style graphics and a gameplay focused on multiplayer, this title will confront us with other players. Although the video game is also focused on esports, it offers us quick games, perfect to spend some time without having to overwhelm ourselves with time.
Dead Effect 2
This science fiction shooter with RPG elements offers us a 20-hour campaign, plus other special missions. You can improve parts of your body, as well as the more than 40 weapons that we will have. The whole cocktail is accompanied by a touch of terror.
World war heroes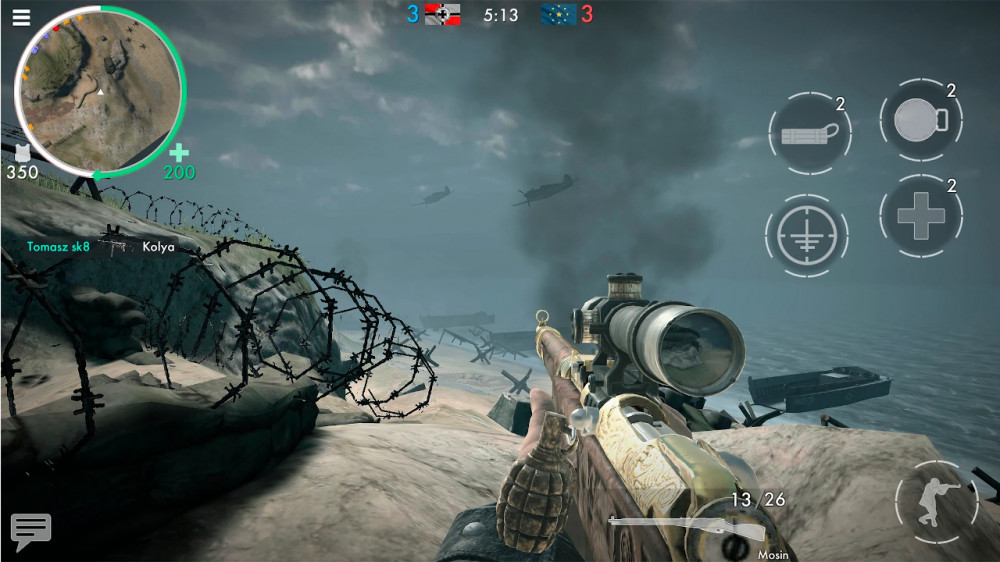 If you are fans of historical shooters this may interest you. This game is set in the Second World War, it will put us in the shoes of different armies and has more than 50 types of weapons to kill the rest of the players in their online modes.
Call of Duty Mobile
One of the most important mobile shooters. The Call of Duty saga is currently in incredible health and this game brings together maps from Black Ops and Modern Warfare in different multiplayer modes. The game also has a battle-royale mode, in case you like those kinds of modes.
Frag Pro Shooter
A lighter online shooter than others on the list, with shorter games and nice and colorful graphics. In this game there are about 80 characters to choose from (although they will have to be unlocked) and we can make our builds to kill the rest of the players.
Infinity ops
This shooter with a cyberpunk setting has very detailed graphics and introduces us to multiplayer team battles. The striking thing is that there are environments with less gravity, and we can also make use of jetpacks. It has a different gameplay and various graphic settings.
Standoff 2
Special forces and terrorists duel in this multiplayer shooter with several game modes that also allows you to customize the controls. This game greatly rewards cooperation between team members and will remind you of some greats of the genre.