We have brought best open world games are always beating mobiles with best graphics included. The mobile market in video games is very important. Not only because more and more players are encouraged to try titles in that format, but because it is also a very important source of income for developers. In addition, they are a gateway to the industry for many new studies, because the developments are faster and more affordable.
Mobile video games have also marked a before and after in the industry, although the opposite may be thought. For example, the Pokémon GO phenomenon was a turning point and changed for many the way of looking at a game, since the title invited us to go out and enjoy it with more people. The mobile market has also had a role in the history of video games.
What's more, even that old argument that playing with the touch screen is difficult, something that some players defended tooth and nail, is no longer valid, because many games allow control. By the way, we recommend a special six good controllers that are worth less than $100 so that you can play on your smartphones.
In fact, that market is so important that Nintendo Switch has also triumphed by having a key element of mobile phones: portability. Being able to play anywhere is something very important, which has been lost in the world of consoles. It is something so decisive that the game in the cloud can also succeed in that market, something that Microsoft has demonstrated with xCloud for example and that we have experienced for months.
Apart from the cloud, it is increasingly common to also see mobile games with great graphics. At Technoeager we wanted to select the 8 best open world games with the best graphics on Android and iOS (provided they are in both). For example, The Elder Scrolls Blades is left out because it is a dungeon crawler and management game. Cell phones are not for you? Well, at least you can check out the 8 best open world games of 2021.
Genshin Impact best open world games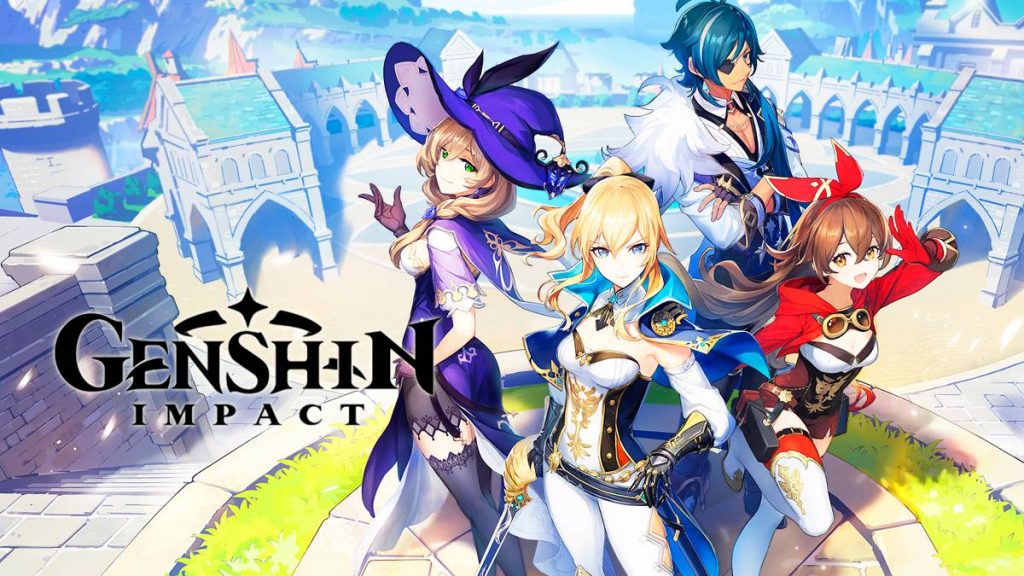 The miHoYo video game is also available on PS4, PS5 and PC (with the latter there is cross-save with mobile) and it is probably one of the best games at a graphic and technical level right now on smartphones. A great success for the Chinese studio, not only because of its appearance, but because it is an RPG full of content and that is regularly updated with many new features. It is one of the most played best open world games.
Black Dessert Mobile
Pearl Abyss is life insurance for open world multiplayer games. Black Dessert has been (and is) a triumph for the South Korean studio, which presents a very deep role-playing game with an enviable technical section. His good work with this game has given us long teeth for his next project, Crimson Desert, another graphic marvel.
Dragon Raja
Made with Unreal Engine 4, this open-world role-playing game is created with a very clear commitment to visually impact. Dragon Raja also has its own collision system, to make the physics as realistic as possible. The video game has a great technical section, perfect to face the enemies of the title.
Ark: Survival Evolved
The open world survival game Ark: Survival Evolved also has its version for mobile phones and is one of the games that makes the best use of the power that smartphones are capable of offering. You will have to survive in a hostile environment, full of dinosaurs, and all this you can do in the palm of your hand and anywhere.
Second galaxy
This open world video game set in space combines RPG elements with life simulation, and allows us to visit thousands of galaxies with our ships. As a curiosity, all the transactions that take place in the game are carried out in real time with other players who are also playing. Collecting resources to negotiate will be key.
Off the road
We are going with a much calmer and more relaxed video game. Off the Road allows us to enjoy different types of vehicles through open scenarios. The game also has a physics engine to, for example, use ropes and tow heavy vehicles on difficult surfaces such as mud. A game to hang out, where you will also have different challenges.
Astracraft
This game from NetEase Games is a sandbox where combat is of the utmost importance. In this curious video game, we will have to build robots, cars, boats, mechs … almost anything! With these creations we will be able to face other players in different combats. If you want to experiment, it also has Creative Mode.
Evil lands
In this RPG focused on online multiplayer, you will have to face the monsters and dragons of the Demon Lands. You can choose different character classes, get upgrades and other common role-playing features. You can play cooperatively with friends or the player versus player mode is also available.