One of the best action RPGs in history Diablo II returns with a spectacular graphic change and small adjustments that allow you to enjoy the purest experience. In the analysis of Diablo II: Resurrected we value the novelties of this remake of the Blizzard classic, and we tell you how the passage of time has felt.
Respect for the original work is maximum, which I find incredible, but this in turn also makes some aspects of Diablo 2: Resurrected feel outdated or even frustrating . "We're not trying to fix Diablo 2 or anything like that. If we did, we'd be creating Diablo III and that game already exists." With this philosophy, the Vicarious Visions team has rebuilt the original game to make it look like a current game without altering everything else, so from a nostalgic point of view it is perfect.
If you played it in its day, you will feel at home. The problem is that action RPGs have evolved a lot in these last two decades, so there are details that even me, as a fan of the original, have been difficult for me. Especially inventory management , which I have suffered throughout my journey to the Burning Hells.
It is tedious to hear over and over the "you can not carry anything else" because your inventory is full, especially during a battle against dozens of enemies in which the most likely is that by mistake you click on any object, and return to sound that devilish phrase. In the end you get used to it, of course, because you put aside that Diogenes syndrome that seems to take over all of us in these kinds of games.
You take only what you know is good and leave the rest on the ground. But still, especially if you've never played Diablo 2 and the games of its generation before, here you can run into one of the great enemies of this remake . It is not a negative person ; what's more, after listening to the director of the game understand that they wanted to keep the original inventory of Diablo 2 , but I think it is important to talk about it to face this remake already knowing what to expect. And I already warn you that even after 20 years the action of Diablo 2 continues to be gloriously fun … and now, more spectacular than ever.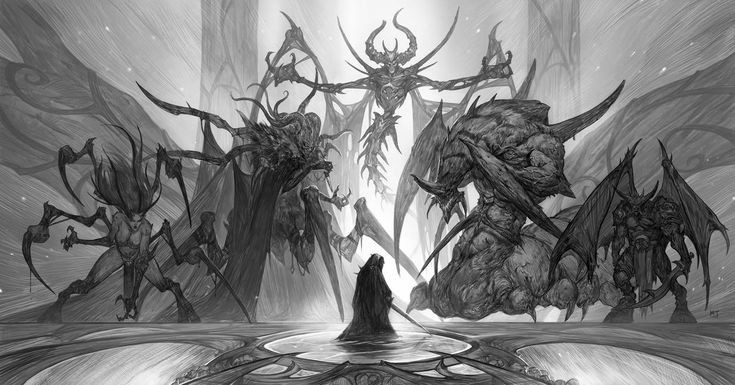 The king of action RPG
Facing Diablo again after all these years has been a wonderful experience. A blow of nostalgia straight to the heart that has helped me to appreciate even more the excellent work of Blizzard North. It's so fun, so exciting, that once you start slaughtering monsters and demons you don't stop playing until you reach the very end of the adventure. And when you do, you start over again with tougher challenges, because that's where the real fun begins.
But you can also create another character and try your luck using a totally different style of combat, or give it a go at cooperative multiplayer , which serves to see more clearly the greatness of this action RPG.The missions are quite simple ; there are also no challenges that break that loop of hitting, killing, and getting better loot.
But something has Diablo 2 that catches you hopelessly. Its action is brutal and frenetic, and that is always fun, but it is also a game that gives you all the freedom in the world to create the character you want. "I think one of the things I like the most about him is that there is no single correct answer[when creating your hero], "Diablo II Resurrected art director Dustin King would tell me." The game allows you to act the way you want, to the point that there are few specific pieces of gear for a particular class.
For example, you can increase the strength of a Sorceress to wear full plate armor, and the game will not tell you 'no, you can't do it, that's wrong'. You can play however you want. And that freedom is rare to see even today. "
During these previous months and now of course with the final version of the remake I have taken control of characters such as the Amazon, the Druid, the Barbarian or my beloved Paladin , with whom I have met again more than 20 years later to relive that epic fight against the evil that so captivated me in its day. The great thing about Diablo 2 is that each character is a world but, also, as I highlighted earlier lines, even the same hero can fight in radically opposite ways depending on your choices.
Again, if this is your first time it can be a somewhat harsh and rough experience because, honestly, you may end up shaping a hero unable to survive on the maximum level of difficulty. That is why I recommend you take a look at Diablo II Resurrected character guide , as you will find useful tips to shape your hero, and these five keys to start playing Diablo 2 without suffering more than necessary. But in the end you will have a hard time, because this is a difficult game.
Accustomed to playing with all kinds of facilities so that the action does not decline at any time, in Diablo II: Resurrected just the opposite happens. The enemies are relentless sometimes they don't need more than a couple of blows to send you into the dark abyss; which here means going a long – and exhausting – way to reach your corpse where your gold and belongings await you. Sometimes only to die a second later — how I hate you, Duriel! "We tried to avoid changing anything that would affect the normal flow of the game," its director told me.
"Modifying the balance of power, the spawn rate of objects and monsters, any resistance or things like that was more or less out of the bounds of change," explains Robert Gallerani. Which does not mean that things have not been modified. Without a doubt the most striking is the automatic gold harvesting.Because, at the time, players created mods for it, so the team behind Resurrected understood that it was a change that would not bother anyone. And still, they give the option to go for the classic style and leave this novelty out.
The player decides.Meritorious is also the work of adaptation to command on consoles. Diablo II: Resurrected works like a charm, providing access to all combat skills and the varied assortment of potions. The only area in which it lacks, and it was to be expected, is in the inventory management itself. There are quick accesses to sell, repair or organize the objects, but when you go into detail it is not as fast and effective as the keyboard and mouse.
Recreate Diablo 2 with current graphics
Knowing that the essence of the game is practically the same as the original in its latest version 1.14Obviously, what is most striking about this remake is its brutal graphic change. It is simply spectacular. Each of the five acts that make up the adventure have been recreated with special care so that, being faithful to the classic, they look incredible. And it's hard not to be dumbfounded by the work of Vicarious Visions when you do that simple exercise of switching on the fly between the original and the remake graphics.
What was just a cave 20 years ago in Resurrected is transformed into a harpy camp with corpses everywhere; What in the original was a desert with rocks and little else, in the remake it is transformed into ruins, demolished statuses, remains of legendary creatures or beautiful oases in which you can see yourself reflected in great detail.They have remade the memorable video scenes from the original to be even more spectacular, preserving the design of their protagonists. I have loved them but it is true that I have seen some other fans unhappy with the final result.
But going back to the graphics, also the heroes and monsters look really good, with very careful animations and a greater presence of blood so that each death feels more brutal. In addition, Diablo 2 is a game with a variety of beastly enemies, some with the most dangerous ways of fighting, which add to the magical effects that surround them such as poison, freezing or damn electricity, which can fill the field. lightning battle here and there.
Which leads me to tell you about the lighting effects, which are also cared for to the utmost. I find it amazing how good the game looks and how even the absolute darkness of many scenarios has been respected, in which the light radius of the hero himself becomes essential to glimpse with some advance the dangers that are hidden in the shadows.
I have enjoyed the game on Xbox Series X and PC , where you have options to configure the graphics and get a closer look at the original game, with the 640x480p resolution included. In next gen consoles you can opt for the already usual performance and quality modes , with the first betting on 60FPS, and the second for 4K and 30FPS resolution.
In any case, in the absence of testing Diablo 2 on Nintendo Switch, the remake works quite well except for a few hitches at the busiest moments. On some occasion I have also come across visual elements that took a few seconds to load, in addition to some latency problems that at certain times have been on the verge of ending the life of my hero.
The real litmus test begins now, with the game already on the street, as it is time to get together with friends to relive old adventures or discover new ones; It's time to compete in the seasons and show your prowess in the competitive arenas.
I live this moment with emotion because for me it is the return of one of my favorite games. Diablo 2 is part of my history as a video game fan so here I can't help but speak to you dominated by nostalgia. There are gameplay mechanics that feel outdated nowadays like inventory or running power, and of course, there are no specially elaborate missions or anything that will get you out of that demon-exterminating routine as if your life depended on it.
But it's Diablo 2, and it's a classic that more than 20 years later still retains that special charm that grabs you like few games can. If in your day you enjoyed it, I think you will hallucinate with this remake but if it is not your case, and this is the first time that you enter the world of Sanctuary, I also think that you are going to have a great time because of the story, characters and its exciting action.
Speaking exclusively of the remastering (or remake) work, I think it's hard to do better than Vicarious Visions. They haven't altered the classic in the slightest, and yet it feels slightly improved. Detailed also have the original voices in Spanish . Too bad that as an extra, a documentary with the development process or sketches and curiosities about the birth of the classic has not been included. After chatting with the team in charge of Resurrected, there are tons of anecdotes that would have delighted any fan of the Diablo universe .