Here we have collected best online games that can be played with family. Surely if we tell you these names they sound like something to you: Call of Duty, World of Tanks, Apex… They are not only well-known video games, they can also be enjoyed for free. We are going to show you some options to keep you entertained.
Playing distracts the head, helps pass the time and can be the best way to entertain yourself these long days. In addition, there are few more fun and rewarding ways to stay in touch with family and friends than to play an online game while discussing the game, or the strategies, through headphones. And if they are free, even better. There are dozens of great online games to play with people, which is why we have selected the best free PC games to play online.
We have tried to put aside the oldest ones, which are still played by thousands of players, from CS: GO to Hearthstone or DotA, because everyone already knows them. This time we opted for newer games. Some have been released just a few weeks ago.
We've also included some classics that are unavoidable these days, from Fortnite to Destiny 2. Take a look at the list because surely there are some that you did not know.
All these games can be played and enjoyed for free, without limitations. Some have additional paid content, such as new missions, expansions or aesthetic content, but as we say they can be played without problems, without disadvantages and without spending money.
Ask your friends or family to download them for you. You can have a fun time in company, even if it is virtually.
The best free online games for PC
Call of Duty: Warzone
This is one of the best online games that is liked my million of gamers. Fortnite has another problem to worry about. CoD's free Battle Royale is here, and it arrives sweeping: 30 million players the first week.
You can download  Call of Duty: Warzone completely free, without having to buy any game from the CoD saga, it is an independent title.
Warzone  takes place in Verdansk, a vast city with numerous areas and more than 300 points of interest.
In Battle Royale mode 150 players face off against each other in teams of up to 3 players. A circle of lethal gas is closing so that players are forced to fight, as is tradition in the BR. Various types of vehicles allow you to escape the gas quickly.
When you die you go to a gulag where you have to compete 1 on 1 against another defeated player. Whoever wins returns to the game. If you lose, you must wait for your team to fulfill contracts (tasks and challenges) to free yourself.
There is also a Loot mode in which two teams compete for treasures, and when you defeat an enemy you keep the ones they carry. The team that accumulates the most treasures wins.
If you like CoD or Fortnite-type games, this is the best alternative out there now.
Play Call of Duty: Warzone for free
Final Fantasy XIV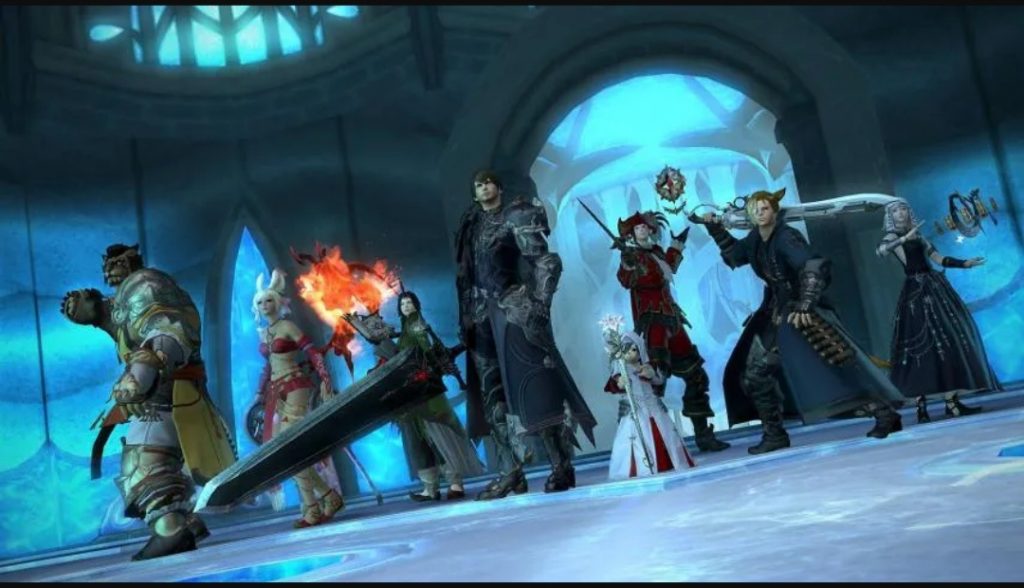 It has taken years, but finally Final Fantasy XIV has become the game it wanted to be, and what one of the most mythical sagas of video games deserves.
It is a fantasy online role-playing game where you play a character who has a certain job or class: fighter, healer, wizard, thief, etc.
Alone or in the company of your friends you have at your disposal hundreds of missions that will take you to all corners of the world of Hydaelyn, shared with thousands of players.
A deep game, very fun and with a very Japanese style that makes it very different from the usual medieval role-playing games that we are used to in the West.
Play Final Fantasy XIV for free
Magic the Gathering Arena
The card game that started it all has returned a couple of months ago with a very generous free version, where you can easily get card packs, simply by winning games.
Magic the Gathering Arena maintains the popular game system that has been active for almost 30 years, although with the numerous strategic variants applied by the different card collections.
The game includes a narrated tutorial in Spanish where they teach you how to play, and you can practice all you want against the AI. But it has no campaign or individual missions. It is a game designed to play online against other players.
Four times a year there is a major update with new card collections. It is a game in which you will spend as much time playing as preparing your deck. For lovers of strategy.
Play Magic the Gathering Arena for free
Fortnite
Is there anyone who does not know Fortnite ? It is one of the most played games of the moment, so we did not discover anything new. But it is mandatory to include it in this type of list with the best free online games.
Although it was not the promoter of the Battle Royale (that merit goes to PUBG), it was the title that popularized them. It continues to maintain this free-for- all mode for teams of three players, but over time it has been adding others, such as Save the world, where you face hordes of monsters or enemies, another where when they kill you, the respawn is immediate, and a Creative mode where players can customize their own island.
Although it is beginning to show signs of fatigue, it is still a fun game that is constantly updated with playable news, and allows cross-play. That is, you can play with people from PC or other consoles.
World of Tanks Blitz
World of Tanks is one of the most played free war games in history. If you don't have a weak computer or you are looking for lighter action, without complicated controls, World of Tanks Blitz is the mobile version that has been converted to PC.
Many of the simulation and strategy mechanics of its predecessor have been removed, leading to a collection of furious tank-versus-tank battles, where action and quick reflexes dominate.
You have more than 300 types of tanks to choose from, 26 different arenas, and 7 vs 7 tank online battles. As you defeat enemy tanks you get upgrades for your tank and crew.
If you have a touchscreen laptop, you can even play games by touching the screen.
An entertaining game to play quick games at any time.
Play World of Tanks Blitz for free
Dauntless
Monster Hunter World was one of the best-selling games of the past year. A free alternative to Capcom's smash hit is Dauntless, which proposes the same goal: hunt down huge monsters called Behemonths, who are devouring the world.
Dauntless is a game of exploration and fighting against huge enemies, or against other players. By exploring or defeating the giants, you gain materials with which to forge new weapons and upgrades.
It is one of those games that is much more enjoyed playing with friends in cooperative mode. Fighting large monsters in a group is essential in Dauntless.
There are very different weapons (from swords to pistols or pikes) that completely change the way you fight.
Auto Chess
Auto Chess was one of the big surprises of 2019. It appeared out of nowhere, and became one of the most played games of the year.
But what is Auto Chess? The truth is that its mechanics are quite simple and that is why it has attracted a lot of people, but the key to its success is its strategic depth.
Auto Chess, as its name suggests, is a Chess board where the pieces fight alone. There are dozens of characters, each with their abilities, stats, class, rarity, etc. You simply drop them on the battlefield, and they alone fight the enemy.
Of course, they cannot all be dropped at once, and also certain combinations of characters, or classes, change their statistics. Some are weak or strong against others, and there are also items to improve them.
It is a game where no skill is needed to play, because the characters fight alone. It is pure strategy. If you try it, you will be hooked.
Apex legends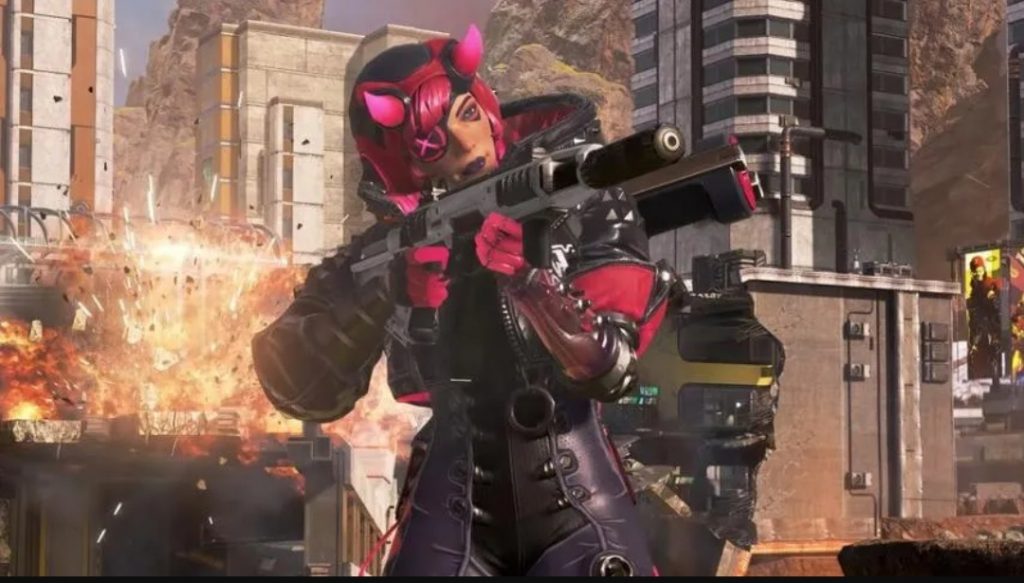 Complete the trio of aces of the free Battle Royale the spectacular Apex Legends, developed by Respawn for EA.
It presents some differences with respect to Fortnite, since you can choose between characters with different abilities, which you then have to take advantage of on the battlefield.
There is a touch of strategy since in teams of three players, the combination of skills can be more or less effective. Combats bring together 60 players on the same battlefield.
It is one of the best free online games out there right now.
Albion Online
There is life beyond games where you have to constantly fight. Albion Online has all of that, but it also allows you to become a farmer, a blacksmith, or a merchant, and earn a living on tasks that don't require killing anyone.
It is an MMORPG, a massively multiplayer game where thousands of players share a world, which they shape as they please. Albion is a huge open space where you can dedicate yourself to many different things, as there is no good or bad way to play.
Virtually everything that is used in the game, from weapons to armor, furniture, houses, and other utensils have to be created by the players from the materials they collect , so they are the ones who sustain the economy with the sale.
It has very original ideas and it goes a bit out of the way of other MMORPGs that seem to be made with the same mold.
Destiny 2
Although it started out as a paid game, Destiny 2 has a free version that will provide you with hours of fun.
It is a spectacular multiplayer online shooter in the first person, a triple A category MMO, in which you can play alone or with friends in cooperative missions with narrative, or in PvP (player versus player) battles.
The action takes place on different planets in the Solar System, and by overcoming challenges or defeating other players you get more powerful weapons and armor.
You are also part of a clan, with which you can overcome missions to obtain specific rewards.
It is one of the best PC games that you can play without spending a single euro.
Warframe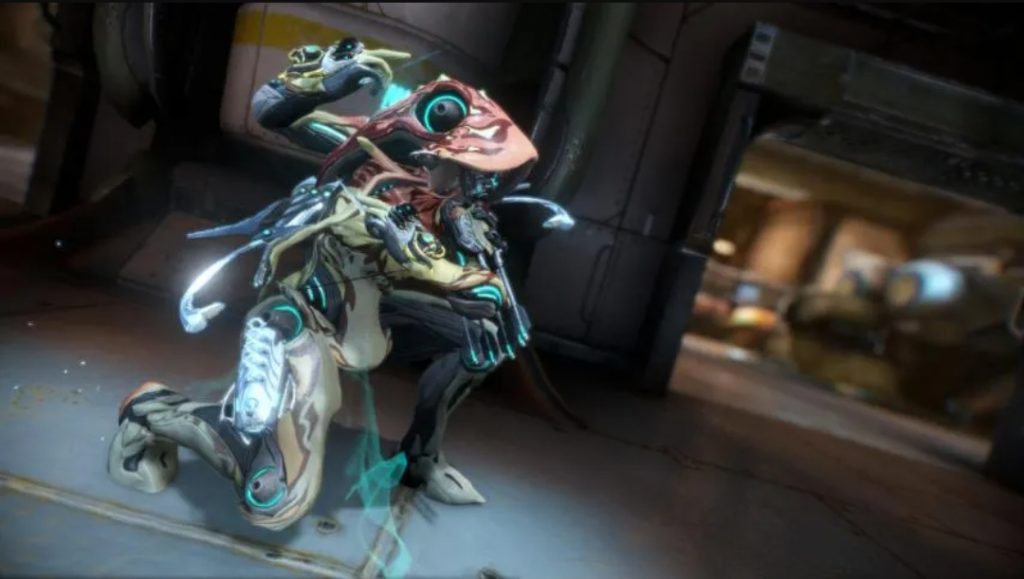 We end this list with Warframe, the video game developed by Digital Extremes that can be played for free.
Known by many, this cooperation game with teams of up to 4 players takes place in a futuristic environment where, in addition to attacking opponents, you have to reveal the history of the world in which you find yourself.
This free game was launched in 2013 and has thousands of fans all over the planet thanks to its own identity and the flexibility it allows when cooperating with other players that has been optimized over the years.