Every year interesting news appear on Smart TV. Technology is advancing by leaps and bounds, and there are more and more variables that we must take into account when buying a television,either at the software level or at the hardware level.
If we look at the following things, we will guarantee ourselves to have a TV that lasts longer:
HDMI 2.1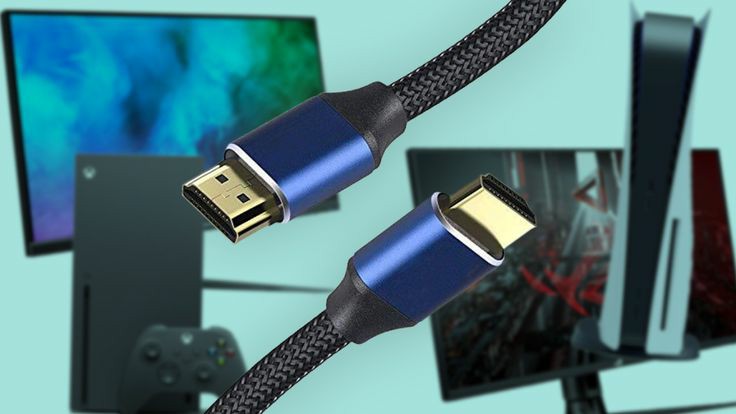 The HDMI 2.1 has started arriving en masse to the new TVs this year. This new connectivity standard offers a higher bandwidth than HDMI 2.0b, so that we can send signals in 4K at 120 Hz , or 8K at 60 Hz , while HDMI 2.0b is limited to 4K at 60 Hz, or 8K at 30 Hz.
The most recent computers with NVIDIA RTX 3000 graphics cards, and the new PS5 and Xbox Series X consoles have HDMI 2.1, and there are some games that we can already play in 4K at 120 Hz. Therefore, if you are going to use the TV to play, it is important that you check if the TV incorporates at least one HDMI 2.1 port.
VRR and ALLM
Along with HDMI 2.1, new technologies compatible with these cables have also arrived, such as Variable Refresh Rate (VRR) and Auto Low Latency Mode (ALLM). Variable Refresh Rate is nothing more than the equivalent of AMD FreeSync on monitors, which eliminates tearing and synchronizes the image coming out of the PC or the console with the one shown on TV, almost completely eliminating input lag. The TV syncs to the frames displayed by the console at all times, so there is no need to have limited frames.
In the case of Auto Low Latency Mode, this mode is activated automatically when the TV detects that we have connected a device such as a PC or a console. With this mode, all the TV smoothing aids are deactivated, which increase the input lag when we are playing games. With this, we will have a faster and more direct gaming experience.
Local dimming
If we choose an OLED TV, we do not have to worry about the local, since all the pixels are controlled individually. However, if we buy an LCD TV, including the QLED variant , we have to look at whether it has local dimming. The local dimming tells us if the TV has the ability to turn off the LED backlighting by zones.The more areas you have, the lower the halo effect that is seen with black backgrounds, and the higher the contrast and HDR quality will be.
Samsung's Mini LEDs, for example, have thousands of local dimming zones. Some entry-level QLEDs, despite being QLEDs, do not have local dimming, but they do offer great color reproduction when using QLED technology.
HDR
The support HDR is becoming more common. Most 4K televisions reproduce HDR, either through tone mapping (choosing the closest colors it can reproduce), or directly by doing it natively and displaying the colors of the content.
Most Smart TVs on the market are compatible with HDR10, HDR10 + and Dolby Vision, although there are exceptions. For example, Samsung does not offer support for Dolby Vision, since they are betting on the open standard HDR10 +.
Operating system you use
This is another of the most important variables when buying a television. Although manufacturers such as Philips, Sony, Xiaomi or TCL use Android TV in most televisions, there are many others, such as Samsung's Tizen OS , LG's webOS, or Hisense's Vidaa . Currently everyone has the great apps, such as Netflix, Prime Video, YouTube, HBO, Disney + , etc. However, Android TV is the one that offers the most variety, in addition to allowing you to install Kodi. Therefore, choose based on what you are looking for.
DVB-T2
The latter is a truism, since any television over 32 inches that we buy now is required by law to have a DVB-T2 tuner. However, take a good look when buying any television, since you can get a scare if, for example, it is second-hand. You may not see DTT in a few years if you do not take it into account, and you have to buy a separate tuner.