The arrival of the iPhone 12 with new features in these next few weeks will serve to clear up doubts about all the unknowns that it has been creating. How could it be otherwise, this summer has been hot in terms of rumors , but it could not be otherwise. Perhaps one of the arguments most used by Android users is the lack of some features of those terminals in which Apple does. Is it necessary to remember the eternal struggle of the transfer of files? Or is the bluetooth operation so peculiar that the terminals of the bitten apple have?
However, it may be a reality that the iPhone 12 has some "borrowed things" from Android terminals as new features. We have compiled them in a list, although we invite you to make your speculations and you can contribute some more. Will they come true in this edition or will we have to wait for the devices of 20201? Let's go ahead with them.

iPhone 12: All with OLED displays
This is standard on Android devices, not Apple's. LCD screens have been reserved for terminals that are not top of the line. For example, the OLED panel is present in the iPhone 11 Pro, but not in the iPhone 11, which offers LCD. It is a possibility that Apple decides once and for all to bet on these screens, which offer much better contrast, in all the terminals that it presents in this 2020. Will we be before the end of the LCD panels for the iPhone once and for all?
Higher refresh rate on screen
On Android it is not unreasonable to see panels with the 120 Hz rate on the screen, which improves the experience significantly. It is something that Apple devices do not have, except for the iPad Pro through the ProMotion system , but nothing else. If those from Cupertino managed to take the step once and for all to this refresh rate, it would be a qualitative leap of the first order.
Notch out, shall we see?
Another iPhone 12 new features that will be seen is notch out. Yes, Apple introduced the notch on the iPhone X, in November 2017. Loved and reviled in equal measure, it has its reason for being. It is there not for aesthetic reasons, but to house all the fabric that the Face ID system supposes. However, many Android manufacturers have made real efforts to make it smaller, in such a way that the harmony of the screen is not broken. It is clear that the notch has an expiration date, but will it be in this 2020?

5G connectivity, too early or not?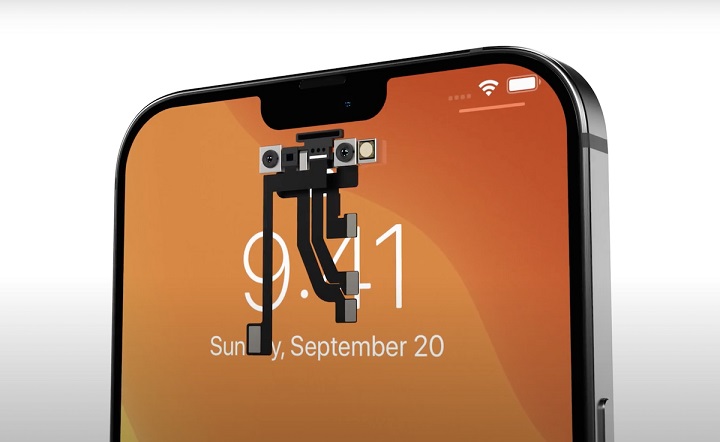 The 5G technology is on everyone 's lips, unfortunately negatively by certain group of people, which attribute many evils. Far from conspiracy hypotheses, it is obvious that 5G is going to revolutionize our lives. In fact, tests have already been carried out with great success in different countries. A couple of seasons ago there was talk that before 2021 Apple would not implement 5G technology in its devices. That some Android manufacturers have implemented 5G in their devices, even cheap ones, may make Apple advance its forecasts. Now, are the networks prepared to make the leap to 5G at the same rate as their users?
On-screen fingerprint sensor
Face ID wiped out Touch ID, the security system that used the fingerprint on the iPhone. Present on some iPads and Mac computers, it may have an unexpected comeback seeing how well the Samsung and One Plus have done with the on-screen fingerprint sensor. It is a non-invasive system that would complement the current facial recognition system. There are quite a few users who clamor for it, but from there to when it ends up being a reality there is a stretch.
The next keynote will get us out of doubt. We know that Apple is very given to providing last minute surprises in their presentations, that Apple "do it again" depends largely on the adoption of some of these ideas that have been present in Android for a long time. Be that as it may, in Cupertino they finish sharpening the knives to give the bell again, hopefully this year it will be a little revolution again and they surprise us with something appetizing, not like the bland presentation of 2018.