Now one can unlock their Mac PC with Apple watch. Apple products always add features when they work with each other. An example of this is Auto Unlock, a feature that allows you to unlock your Mac with Apple Watch automatically. This simple functionality will save us a huge amount of time unlocking and authorizing apps on our Mac with a simple gesture from the wrist.
Auto Unlock: minimum requirements on Mac and Apple Watch
To use the Mac's auto-unlock feature with Apple Watch, a number of requirements must be met. Obviously, we will need to have specific hardware, since not all Apple equipment is compatible. They are as follows:
Any Mac model released since mid-2013.
Any Apple Watch, including the original 2015 model.
Have at least macOS Sierra installed on Mac and watchOS 3 on your watch (with iOS 10 on your iPhone, of course).
If you have doubts about whether your Mac is compatible or not, you can easily check it by following these steps: go to the apple menu on your Mac> System information> Wi-Fi. There you will see a section where " Automatic Unlocking " is mentioned. Next you should see if it is compatible or not.
Lastly, we are going to need to have all our devices with the same Apple ID. It will be their way of knowing that they must work with each other. And, for security, we will need to have double factor authentication activated. It is also necessary that both your Apple Watch and your Mac have a password or lock code.
How to activate Auto Unlock and unlock Mac with Apple Watch
It is true that we are faced with a few requirements. Now one can unlock their Mac PC with Apple watch. Most of them should already be active, since they are security measures that better protect your equipment. With all this done, it's time to activate Auto Unlock on your Mac. To do this, follow these steps: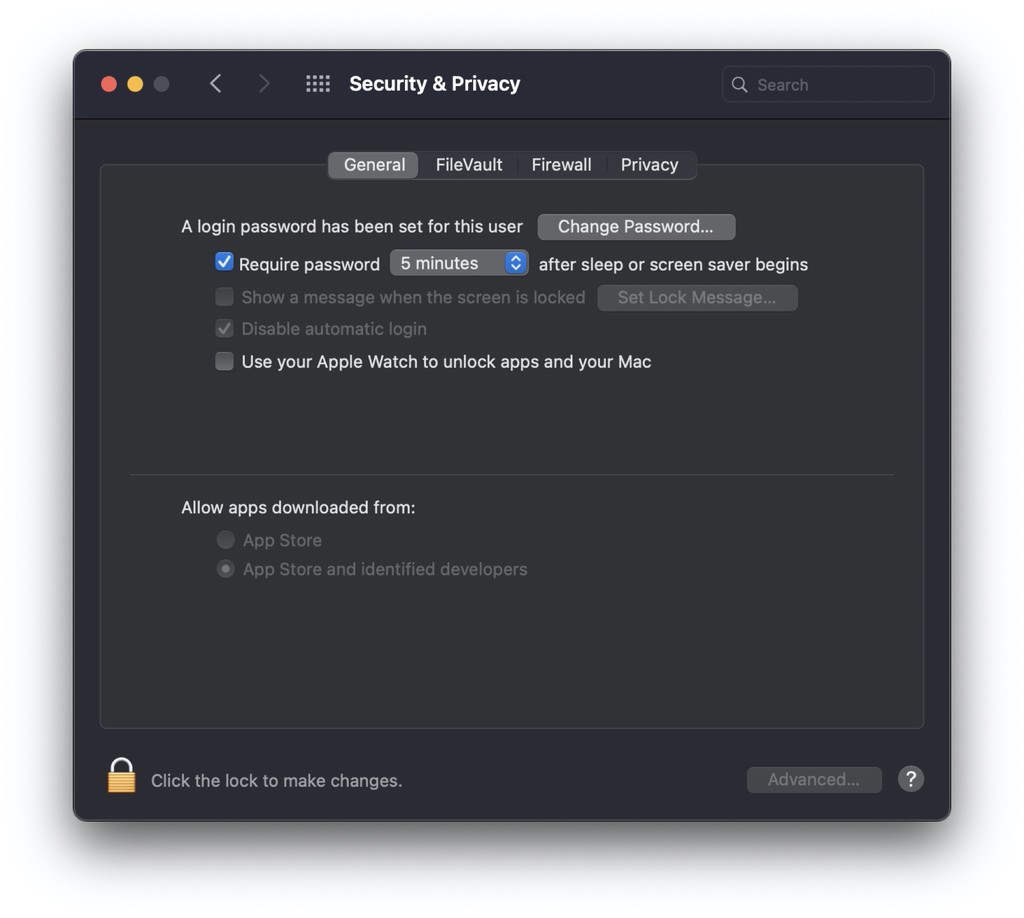 See System Preferences on your Mac.
Click on Security and privacy, go to the General tab.
Activate the option that says "Use Apple Watch to unlock apps and Mac".
There, your Mac should ask you for the computer administrator password to make the change. Enter it and you will have activated Auto Unlock on the Mac. Now you can access your computer when it is locked with the password and you have the watch on your wrist, entering it without having to enter it.
Of course, when you turn on the computer for the first time, you must enter it as a security measure. As an addition, you can also confirm administrator access to some macOS functions, such as Safari passwords. A feature that will allow us to save the effort of writing passwords without giving up the security they provide.