Airpods 3 design, price and release date is leaked and here is details about it. With the release of the original AirPods in December 2016, these headphones have kept their design throughout. Five years later, the AirPods 3 launching this year promise the first redesign of an already iconic product. There are rumors that bring us closer to what we can expect from these AirPods 3, so let's take a look at them.
What will the AirPods 3 design have?
The design of the AirPods 3 is going to undergo major changes. Rumors are quite recurrent about the design they are going to have. Already last summer, Ming-Chi Kuo stated that this year we would see AirPods 3 design in the shape of AirPods Pro.
But it wasn't until November that the first images were leaked. On that occasion, we saw the top inside of the case, with a part of the "chassis" of the right earbud mounted. An unmistakable look of AirPods Pro, but with slight changes that made them different.
In December, a report placed one of the components of these AirPods 3 as common with the current AirPods Pro. And now, in February 2021, we have seen fuller images that make them very similar to the AirPods Pro.
What other functions will they have?
In theory, the AirPods 3 will be "traditional" AirPods. That is, they will not have noise cancellation and, therefore, neither spatial audio. The AirPods 3 will have these features:
In-ear format.
Interchangeable silicone tips.
Detection of proper fit.
"Antennas" that can be pinched like the AirPods Pro.
More square wireless charging case.
It is unknown at the moment if they will release a new H2 chip or Apple will reuse the already existing H1 in its entire range of Beats and AirPods headphones. If we do, we could notice improvements in autonomy and also in Siri's response, as well as in its synchronization.
What is the AirPods 3 release date and price?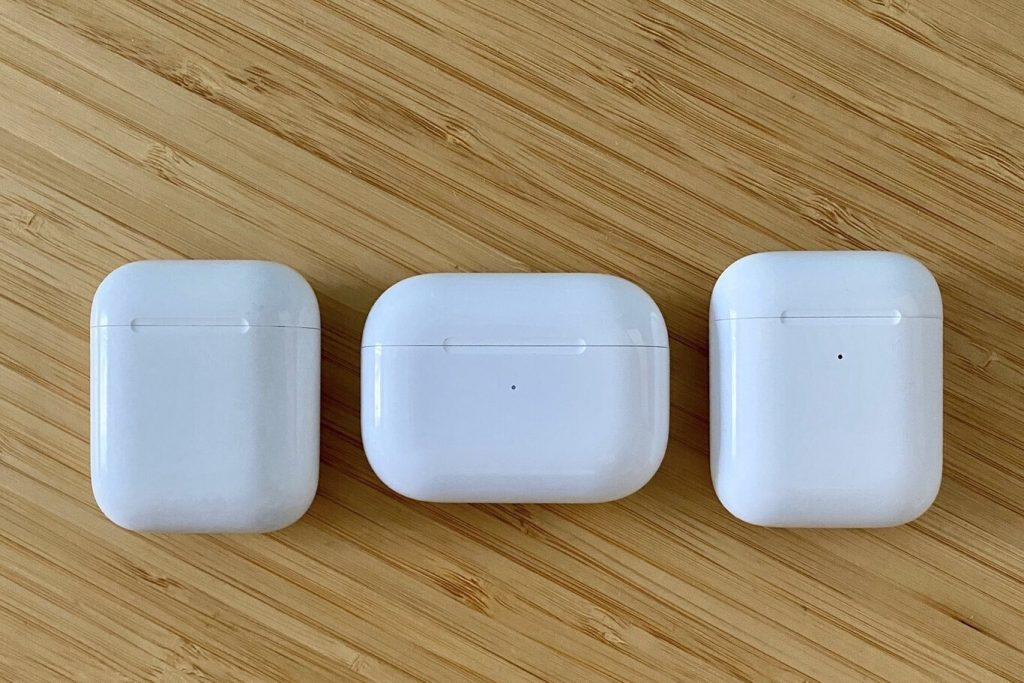 Rumors point to a launch of the AirPods 3 in the first half of 2021. With the imminence of the dates when Apple launches or a spring event, it is speculated that the AirPods 3 will be launched in March or April. Although at the moment there is nothing certain.
As for the price of the AirPods 3, there is nothing concrete. The Airpods 3 price can be guessed as of previous AirPods. Of course, the existence of the wireless charging case leads us to think that its price is 199 dollars. Depending on how the company makes the currency exchange. Recall that the HomePod mini costs $99 although the AirPods 2 cost 159 dollars and 179 euros.