In this article you will find the best tablets for 2021 that you can buy. We show you those that have the best value for money depending on their characteristics.
Although the number of brands that bet on the tablet market is less than those that do so on the smartphone market, more interesting models are launched every year. Apple, Huawei, Samsung and others have an open battle and that encourages their products to improve with each launch. For all those who are looking for a new tablet with which to consume content, work or draw, we have put together this guide. Thus, you will be able to find the option that best suits your needs and that has the best value for money.
Ranking with the 10 best quality-price tablets
Next, you will find a list of the best tablets that you can buy this year. We have focused on collecting those that have a greater relationship between benefits and price. Remember that the prices mentioned below correspond to the official RRP. In most cases, discounts can be found thanks to third-party distributors. Following is the list of 10 best tablets for 2021 at compared price..
1. Apple iPad 2020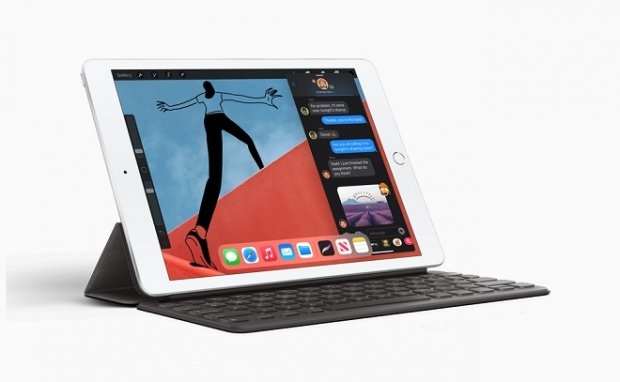 The iPad of the year 2020 is, without a doubt, one of the best options on this list. It has a processor powerful enough for most tasks, compatibility with the official keyboard case, with the first generation Apple Pencil and a 10.2-inch Retina display. It is a perfect team to manage documents, to consume multimedia content and for some other advanced work. Its official price is $329.
2. Samsung Galaxy S7
Samsung has to its credit one of the most complete Android tablets. Its basic version will be more than enough for most users. With an exquisite design, this tablet includes the S Pen, a WQXGA resolution of 2560×1600 pixels, and low blue light certification. The processor chosen in this case by the company is the Qualcomm Snapdragon 865 +, one of the fastest options of the moment. You can find this model for a price of 699 euros in its official store.
3. Huawei MatePad
Huawei has one of the most interesting tablet catalogs of the moment. Leaving aside its professional option, the MatePad Pro, the MatePad is ideal for gaming, taking notes, drawing, and surfing the web. It has a 10.4-inch 2K screen that takes full advantage of the front of the tablet. In addition, it uses a processor from the house, the Kirin 820 7nm, designed to offer the best performance, but also the best efficiency. Special mention for its four speakers developed by Harman Kardon and its holder for the M Pen. The price? 319 euros in its 64 GB version.
4. Amazon Fire HD
Amazon has been shipping Fire tablets for a long time. These devices offer a lot for very little: an 8-inch HD screen, 12 hours of autonomy, a quad-core processor and a range of multimedia services, among which you will find Prime Video, Prime Music and Prime Reading. It is a device designed for multimedia consumption and for reading electronic books. It can be purchased for 99 euros, with advertising. If you want to remove the advertising, you will have to pay 114.99 euros.
5. Microsoft Surface Pro 7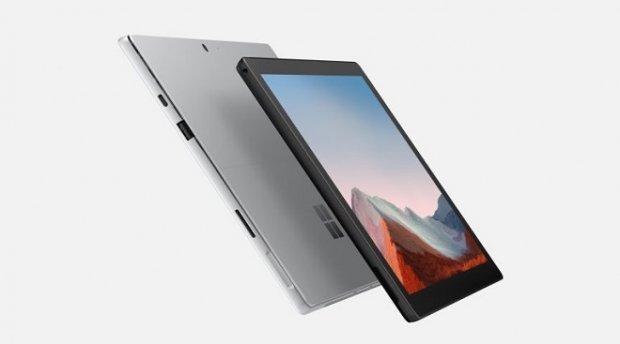 The Surface Pro 7 is the most professional tablet you'll find in this buying guide. Its main advantage lies in the use of a full desktop operating system, capable of running very advanced software. Although it is true that there are cheaper models in the range, such as the Surface Go, the best value for money is the traditional model. Its spectacular touch screen, its lightness, its tenth generation Intel processor and its accessories, none of them included, make it the ideal option if you opt for a 2-in-1 device. Its price starts at 899 euros.
6. Apple iPad Air
We return to Apple to talk about its most creative tablet. Its attributes are clear: a 10.9-inch Retina display, a well-used front end, a very powerful processor, and compatibility with the latest-generation Apple Pencil and Magic Keyboard. It's your ideal tablet if you want to take advantage of the latest technologies introduced by the company or are looking for a device focused on productivity. Its price starts at 649 euros and can be purchased in five colors.
7. Lenovo IdeaPad Duet Chromebook
Chrome OS is a desktop operating system that is undergoing a transformation similar to Windows 10. It supports touchscreens, stylus, and Android applications. If you are a user of Google services, this IdeaPad Duet Chromebook may be ideal for you. It is manageable, thanks to its 10.1-inch Full HD screen, compatible with pencils and includes a cover with keyboard and trackpad. Its price of 332.10 euros finishes rounding the product.
8. Samsung Tab A7
The Samsung Tab A7 is a full-fledged mid-range tablet, perfect for enjoying your favorite content. It has a screen diagonal of 10.4 inches, less than 480 grams of weight, four speakers compatible with Dolby Atmos technology and a large battery of more than 7000 mAh. In addition, it includes a subscription to YouTube Premium for 4 months. Its official price is 259 euros.
9. Huawei MatePad T
The Huawei MatePad T has some striking features, especially considering its low price. For example, it has two stereo speakers signed by Harman Kardon and has the TÜV Rheinland Eye Comfort certification that is responsible for reducing blue light. These are two pillars that make it a suitable option for intensive multimedia consumption. It also comes with a 10.1-inch Full HD screen. All for only 149 euros.
10. Lenovo Tab P11
The 10-inch tablets are a consumer favorite. Why? They are handy devices, large enough to carry out most tasks, easy to transport and usually light. In addition, they usually incorporate large batteries, capable of working for many hours. A 10-inch tablet is usually more versatile than the rest, since it allows you to surf the web from the sofa in total comfort, but also to create documents or connect to video calls from your work table.
We need to mention that it is difficult to find a tablet with exactly 10 inches. Most are 9.7 inches, 10.1 inches, or 11 inches. However, we can include them all in the same space: off-road tablets.
The best option you can find right now with this size is the iPad 2020. Its weight of less than 500 grams, together with its slim dimensions, make it a multifunctional device. In addition, it has some details that improve the value for money, such as the stereo speakers, the Smart Connector, compatible with the Apple keyboard case, and the Touch ID fingerprint sensor. Its official price is 379 euros, although it can be found on sale around 300 euros.
Tablet buying guide: Features to consider before buying a tablet
What specifications should you look for when buying a tablet? There are some variables that you should control before launching to buy your new device.
Operating system
Windows 10, Chrome OS, Android or iOS? Which one should you keep? Before you start checking the rest of the specifications of your next tablet, it is necessary that you define the operating system you want in your day to day. Windows 10 is a desktop operating system, perfect if you are going to use your tablet for work.
If your intention is to browse, consume content and make simple edits to some documents, iOS and Android are the right choice. Between the two there is a notable difference in the adaptation of the applications. A frequent problem in Android is that the software is not adapted to large-format screens. In this sense, iOS is a winning option.
Finally, if you are a user of Google services and you use their office suite, Google Keep for notes, Google Drive to save your files and, in addition, you have an Android phone, considering a tablet with Chrome OS is not so far-fetched. Remember that, in addition to having a desktop interface and Chrome in its full version, it has support for all applications developed for Android, which includes video games from the Play Store.
Screen
Once you have defined the ideal operating system for you, you have to start reading technical sheets to evaluate which is the best tablet for you. One of the main sections to take into account is the screen, a component that we must reel in four main aspects. First, the size. Depending on the tasks you are going to carry out and the number of trips you are going to do with your device, you should choose one size or another. For example, if you are only looking for a device with which to read e-books and surf the Internet, an 8-10 inch tablet will suffice. If, on the other hand, you are looking for productivity and mobility, locate options of more than 10 inches, as they allow you to display more content and use several applications simultaneously.
Second, technology. On the one hand, you will find options that use OLED and that are capable of offering brighter images, with higher contrast and purer blacks. They are also more energy efficient panels and allow better use of the front of the tablet. On the other hand, you will come across models that use IPS LCD technology, which are less expensive to manufacture, which reduces the final price of the tablet, and which have a better display at different viewing angles.
Third, the resolution. Or rather, the density of pixels per inch. Controlling this figure will help you buy a model with a good definition. The dpi, that is, pixels per inch, is established thanks to the relationship between the resolution and the size of the panel. Buying a tablet with 300 dpi will be enough to avoid the "saw tooth" effect, especially if you are thinking of using your tablet for many hours at a time, to consume multimedia content or to play your favorite titles.
Fourth and last, the screen format . If the main use that you are going to give it is reading texts, creating documents or browsing, a 4: 3 format will be perfect, since it supports both horizontal and vertical use with total comfort. In the event that your idea is to consume content, such as movies or videos over the Internet, opt for a panoramic screen with a 16: 9 ratio or similar. Thus, you will take better advantage of the entire panel and avoid having two black lines at the top and bottom of the screen.
Battery and autonomy
The battery is key to enjoy a good autonomy. The unit manufacturers use to measure the performance and energy storage capacity of this component are milliamps per hour . Thanks to their larger size, the tablets are capable of holding large batteries inside. For good results, this should have at least 6,000 or 7,000 mAh.
The operating system and the processor will also greatly influence the final autonomy of the device. A combination of an Intel i5 processor with Windows 10, as in the case of the Surface Pro, usually offers less autonomy. However, devices with ARM processors and mobile operating systems, such as Android or iOS, are much more efficient.
Connectivity
We are going to divide this section in two. First of all, wireless connectivity. Most of the devices have the same connections: Bluetooth and Wifi. The important thing in these cases is to look at the version that they incorporate. Therefore, having Bluetooth 5.0 or higher and compatibility with Wifi 6 would be a good starting point. You should also evaluate the extent to which you need the LTE connection. Except in very specific cases, this usually involves an unnecessary extra cost, since any telephone can be used as an access point.
Second, connectivity through physical ports. Most tablets have only one port. It is interesting that this is the USB-C type, as it offers greater compatibility when connecting external devices. Through this port, it is possible to extract video or audio signal, connect external hard drives, microphones or game controllers. Compatibility with external devices is also conditioned by the operating system. Windows 10 is the one that offers the best results in this regard.
Processor and GPU
Processor power is vital if you are going to perform heavy tasks with your tablet. It is also the case with the GPU if you are looking for a device for video editing or video game execution. If you opt for computers with Windows 10, the ideal is to choose the Intel i5 or i7 models. In the case of tablets with mobile operating systems, the latest chips from Qualcomm, such as the Snapdragon 865, or from Apple, such as the A14 Bionic, will be perfect to deal with any heavy task.
Keep in mind that, if the use you are looking for is office automation, you can opt for a mid-range processor. In the same way, you should opt for a similar option for tasks such as browsing the Internet or consulting social networks. In any case, discard the low-end options, as they tend to give performance problems in a short time.
RAM
Depending on the amount of tasks that you need to execute simultaneously, you will need more or less RAM. This component becomes especially important in operating systems designed for the desktop, such as Windows 10. In this case, it is common to come across 4, 8 or 16 GB models. We recommend that, at a minimum, you choose an option with 8 GB of RAM.
As far as Android and iOS are concerned, here you will find less configurable devices. To enjoy a greater amount of RAM, you will inevitably have to look at the higher-end models. However, you should bear in mind that both are mobile systems, which require fewer resources and manage the RAM memory used by applications much better. The minimum to ensure proper operation would be 3 or 4 GB.
Materials and build quality
Beyond design, building materials matter. If you are going to use your tablet outside the home and transport it frequently, opt for those that have more resistant materials. Microsoft, in its Surface, has preferred to use magnesium. For its part, Apple uses aluminum throughout its range, as does Samsung or Huawei in its high-end models. Finally, you will also find options built in polycarbonate.
Although each material has its advantages and disadvantages, something fundamental is that the chosen tablet has a good construction. If possible, check before buying that there are no gaps between the different chassis parts, that the buttons do not move excessively and that there are no creaks when pressing certain areas.
Accessories available
Depending on the main use of the tablet, you need to look at the official accessories that you can connect to it. Models more focused on productivity are often complemented with keyboard and trackpad covers or stylus pens. Also, the most popular tablets enjoy a large catalog of third-party accessories.
Each manufacturer's policy on accessories may vary. Some choose to include both the keyboard sleeve and the stylus. Others include either of the two. Finally, there are those that sell each accessory separately. Don't forget that you can ultimately always connect an external keyboard or mouse using the Bluetooth connection, but the experience will be more satisfying with accessories specifically designed for each model.
What are the uses and benefits of tablet?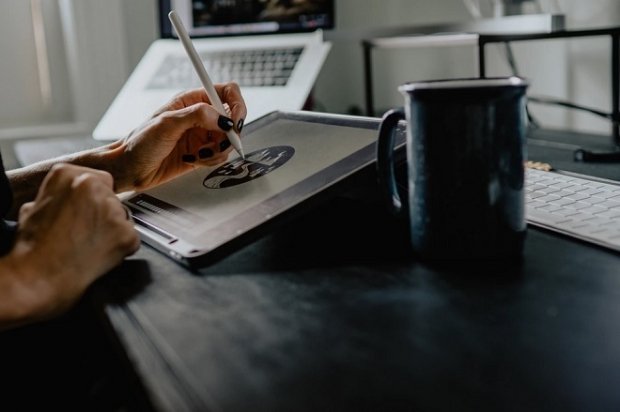 We have already done a review of the characteristics that you should take into account before launching to buy your tablet. But, if you want to make the perfect purchase, it is also important that you define the main use that you are going to give it.
I'm going to consume content and browse
When we talk about consuming content, we mean watching videos on YouTube, listening to music with Spotify, reading your favorite magazines and newspapers or surfing the Internet. If the main use of the tablet is going to be this, the ideal is that you make sure it has a good screen, with a resolution of at least 1080p, that is, Full HD. If you are going to use it outdoors, such as in the garden, check that it is capable of offering a good brightness, with more than 500 nits. Depending on the amount of online or offline tasks you do, you will need more or less internal storage.
I will create text documents and spreadsheets
At this point it is vital to have the right software. Tablets with iOS and Android have very reliable office suites, such as Microsoft Office or Google Docs. However, the Windows 10 versions of these applications are much more complete. Additionally, Windows tablets can be turned into complete laptops by simply connecting a keyboard and mouse.
I'm going to draw or take notes
If your intention is to draw or take freehand notes, we recommend that you look for a tablet with native support for stylus pens. Higher-end options from Huawei, Apple, Microsoft, and Samsung have it. Only then can you enjoy a good user experience. Software is also important at this point. Android, iOS, and Windows have great apps for drawing and taking notes with pencils. Chrome OS is a bit more limited in this field.
I will edit videos, compose music or record podcasts
Power and software. These are the two fundamental pillars that you must pursue if you want to edit videos or compose music with your tablet. First of all, you need a good, state-of-the-art processor that is capable of moving the applications necessary to create multimedia files. It is also important to look at the data on the graphics or sound card. On the other hand, the operating system must have support for external device , such as hard drives or microphones, and have authoring suites that are up to the task. Windows is the best option, although iOS is closely followed.
I'll play
Android and iOS have become very interesting operating systems to play from a tablet. In the case of Windows, things are complicated because, although it has an impressive variety of titles, tablets that come with this operating system fall short in terms of specifications. However, if you are looking to play in the cloud, any model will do for you. In that case, focus on having a good autonomy, a good screen and support for external controls. On the contrary, if your idea is to install a lot of games, in addition to those points, you should take into account the internal storage and other multimedia capabilities, such as the sound quality.
I'm going to telework with her
Video calls, chats with colleagues, shared documents… if your goal is to telecommute, you should focus on finding a tablet with good autonomy. Obviously, in addition to having the necessary applications, such as Zoom, Microsoft Teams, Slack, Trello and more, the model you choose must be able to withstand a day's work. This is greatly influenced by the operating system and the type of processor used. IPads come out the winners thanks to Apple's good work in both fields. But, if you need a more complete option, perhaps with Windows 10, you can opt for a device with fast charging that can quickly regain autonomy.
Best tablet brands
We finish this guide by reviewing which are the best tablet manufacturers on the market right now.
Manzana
Apple is the manufacturer with the most popular tablets in the world. Thanks to the iPad range, it is dominating the market with determination. It has professional models, with high-end components such as the LiDAR sensor, and models for all audiences, with add-ons such as the Apple Pencil. It even has tablets of less than 8 inches, ideal for mobility. However, it is its operating system and the myriad of applications adapted for large screens that make the difference.
Samsung
If we focus on Android tablets, Samsung is the main exponent. The S-series tablets are high-end products, with great specifications, such as compatibility with the S Pen, a display with a refresh rate of 120 Hz and state-of-the-art processors. However, the Korean manufacturer also sells more affordable tablets, which it includes in the A range, which stand out for the excellent relationship between price and quality.
Huawei
The Chinese manufacturer has not thrown in the towel in the world of tablets. In fact, in recent years it has redoubled its efforts, presenting several high-end and mid-range models. In them, Huawei has focused, above all, on perfecting the software, with functions such as the multi-window or the desktop interface. With the veto imposed by the United States and the disappearance of Google services from its devices, the company is now the maximum responsible in this field.
Lenovo
Although it is not the most popular brand in this field, Lenovo is striving to have a large catalog of tablets. Most are products focused on content consumption with interesting added functions, such as their integration with the main voice assistants thanks to their charging base with speakers. It also stands out for using three of the main operating systems on its tablets: Android, Chrome OS and Windows 10.
Amazon
Amazon's range of Kindle tablets stands out, above all, for its price. None of the models marketed by the North American company exceeds 120 euros. Despite their simplicity, they are effective, functional tablets and very well integrated with their services. Therefore, they are ideal for consuming content, mainly the one that you can buy in their online store.
Microsoft
Is Microsoft a manufacturer of tablets? In a way yes. Its Surface concept includes several options that can be used with keyboard and mouse, but also 100% tactile. Therefore, we can include it in this list. The Surface Pro is your quintessential tablet, detaching from the keyboard so easily that you can go from desk to sofa in seconds. Other convertible products that should be considered tablets are the Surface Go and the Surface Pro X.