We have brought some tips to easily unlock iCloud locked iPhone. Sometimes the eternal question arises, can iCloud be unlocked ? This security measure that Apple imposes on all its iOS devices since the arrival of iOS 7 and significantly improved with iOS 8, can cause us many problems if we do not know its functions. In principle, it is to help us not to lose our device, or at least to make it totally inaccessible in case they have taken it illegally, however, misused it can also cause us some other displeasure.
Today we are going to teach everything you need to know about the iCloud lock for your iPhone, what it is, how to prevent and use it, and above all, how to remove this iCloud lock on the iPhone. It is also important to check that a device is not locked by iCloud before buying it second hand, so do not miss this interesting article.
We are going to respond in this great article to all the questions that may arise and more, and that is that we are not only going to draw up an important list with everything that surrounds the iPhone iCloud lock, but you will also be able to actively participate in the comments As always, we will be there to meet the needs of our readers in iPhone News, with this extensive and simple user manual for iCloud lock and especially for you to solve your doubts about how to unlock iCloud.
It is very important that we know well these measures and tools that Apple puts at our disposal, if we know how to use all these functionalities properly, we will turn our iOS environment into a much more secure ecosystem, provided with a series of measures that will allow us to coexist with new technologies in an easier way, saving us the frights.
And above all, because anyone is susceptible to having their device stolen, or losing it by mere confusion, so we must take advantage of everything that Apple puts within our reach. We recently learned that thefts of iOS devices have dropped considerably in the United States of America since Apple implemented this security measure in them.
IPhone locked by iCloud?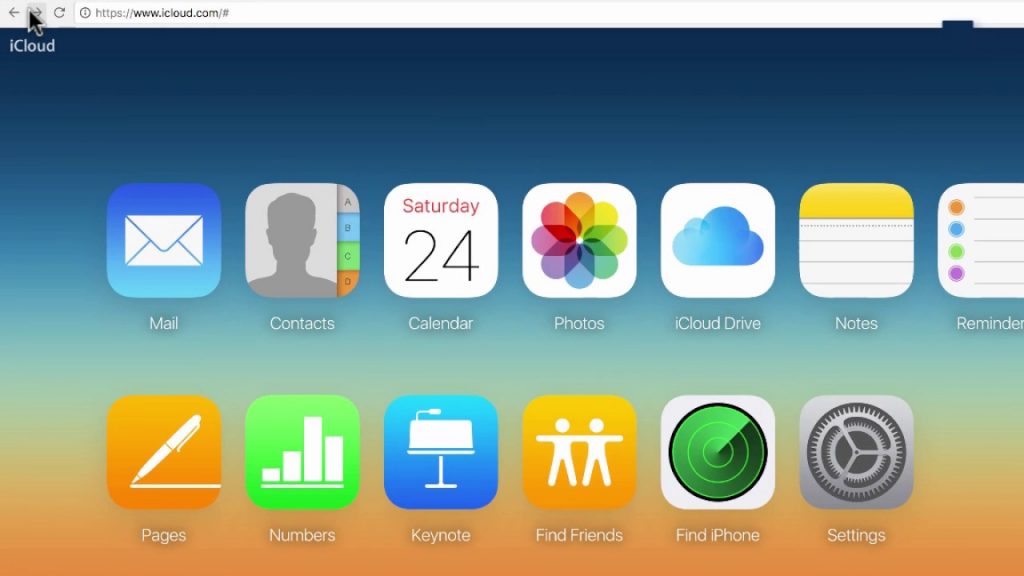 Although the platform is iCloud, as everything travels through the cloud, the system is actually called "Find My iPhone Activation Lock. " Once we have lost sight of our iOS device, we can take advantage of the "activation lock" feature in  Find My iPhone to prevent anyone else from using our iOS devices, including the iPhone, whether we have lost it or if it has been stolen from us. Although an iOS device is increasingly inaccessible since almost all include TouchID technology, it is not bad to be able to locate and block our device if it includes personal or sensitive information, security has always been one of Apple's priorities.
This lock is automatically active on any iOS device as of iOS 7, and not only allows us to remotely block the device, in addition to locating it, but it will prevent both access and deletion of the data that the iOS device or the iPhone in question, since in order to access it, or restore it, we will inevitably need the access parameters. Thus, if we want to restore a device, we must have the Find my iPhone  function  disabled, and for this we must know the Apple ID linked to the device. Similarly, if we want to start a device associated with an Apple ID after its restoration, we must enter the password of the Apple ID to which the device is linked.
This function helps to protect the device, especially when it has been stolen, considerably increasing the chances of recovering it. We remember that even if a device has been formatted, it is irretrievably linked to an Apple ID, therefore, it will be locatable, and no one can reactivate that device without your consent. This technology is not limited to the iPhone, iPad and iPod Touch, but the Apple Watch also has its own activation lock.
If you want to know if an iPhone is locked by iCloud, by filling out the following form you will receive all the details in your email, something vital to avoid buying a mobile that has been stolen or its owner has lost it and has put the iCloud lock on.
How do I locate and lock my device by iCloud
The word itself says it, iCloud is the key, and to block it we will only need an internet connection, Apple offers us an indispensable tool, the cloud. We will have to enter the iCloud website, as long as we have  Find my iPhone  activated of course, and from there, we will be able to access all the available alternatives for this security system. The website could not be other than "www.icloud.com", where we not only find the entire Apple office suite (Pages, Numbers and Keynote), as well as email and automatic photo synchronization, among many other functions, but we also have  Find,  a tool that has exactly the same icon as  Find my iPhone, so you have no loss.
To log in to iCloud, once again, we will need our email and password linked to the Apple ID, that is, the Apple account that we have faithfully linked to our iPhone. Once we click on the icon, the system will ask us for the account again, to verify that we are the legitimate owners of the device to be searched. When we enter the password, the system takes a few seconds to locate exactly through Apple Maps, the exact place where the device is located.
There, we find all our listed devices, at least all those associated with our Apple ID, but if we are administrators of an iCloud Family group , we can also locate the rest of Apple devices that are in that group. When we select a specific device, we can access its location instantly, it will also indicate what the current battery of the device is, and it will allow us to perform three options:
Emit sound: To locate the iPhone if we have lost it at home
Start lost mode: It will ask us for a phone number that will be automatically displayed on the iPhone screen, so whoever finds it can locate and return it to us, if they wish.
Delete iPhone: If we are afraid and our device has sensitive information, a remote wipe of the device will be performed.
How to avoid buying an iPhone locked by iCloud
When we buy a second-hand iPhone device, the question quickly arises « How do I avoid being sold a stolen device, or blocked by iCloud? «Therefore, we must make sure that this device that we are going to acquire has been previously erased and that it is not linked to any Apple ID account previously. This can happen for two reasons, that the iPhone is stolen, or that the owner of the iPhone, who in turn is the seller, is unaware of the benefits of the iCloud lock and has not previously unlinked the device.
Finally, Apple put the batteries in with this type of transaction, and to avoid it, it enabled a web tool that will allow us to know in the easiest way if a device is locked or not, or at least if it has the activation lock on. The bad thing is that this tool has disappeared and now you have to use other methods such as the one we propose below and that will allow you to know if you have to unlock iCloud on a specific iPhone:
It is important to know the status of the second-hand iPhone that we are going to access. The iPhone, due to its high price, is a product that lends itself a lot to the second-hand market, it is also a product that devalues ​​very little if we compare it with the competition, so the market abounds with iPhone devices, that is why , We must automatically fear any iPhone that we find for sale second-hand, when the price is blatantly lower than what we can find in the rest of the ads. Acquiring an iPhone device that is linked to another Apple ID account is a waste of money, since if it is active, we will not even be able to purchase new applications, and if it is to restore it, we will never be able to start it. In addition to the fact thatThe iPhone is fully locatable, so we could eat an important legal brown if we get the iPhone that belongs to someone else, so you have to walk with a thousand eyes in the acquisition of second-hand iPhone.
How to know if an iPhone is locked by iCloud
However, we can't always come here, or we don't have time. If we are in the middle of the transaction, we can easily check whether or not the device is linked to an Apple ID, and therefore, it is totally useless for us personally. So, we show you two methods to check if an iPhone has Activation Lock or iCloud lock in case we cannot use the Apple verification method that we have shown previously:
Method 1: We turn off the iPhone and turn it on again, if the lock screen appears on the home screen and asks us for a code, it is because that iPhone has not been erased and unlinked from the corresponding Apple ID.
Method 2: If we find a restored iPhone, and therefore it is in the configuration process, we must advance in it, until a moment when it will ask us for the password of the Apple ID to which it is linked, in that case, the iPhone it is also linked to an Apple ID, and therefore cannot belong to us.
Thus, by following these two simple methods, we can prevent not only any scam, but also mediate in a transaction procedure with stolen devices, something that is completely illegal. Prevention is better than cure, and when it comes to iCloud iPhone locks, it never hurts.
How to disable iCloud lock for iPhone
This security measure is complementary, that is, we are the ones who decide whether to activate it or not. For all this, Apple gives us a good tutorial, so we can deactivate it whenever we want.
If you've paired Apple Watch with your iPhone, unpair Apple Watch.
Make a backup of the iOS device.
Touch Settings> iCloud . Scroll down and tap Sign out. In iOS 7 or earlier, tap Remove account.
Tap Sign out again, then tap Remove from iPhone and enter the password.
Go back to Settings and touch General> Reset > Erase content and settings. If you've turned on Find My iPhone, you may need to enter your Apple ID and password.
If you are asked for the device code or the Restrictions code, enter it. Then tap Erase [device].
Contact your operator to help you transfer the service to a new owner. If you don't use a SIM card with your device , you can also contact your device for help with transferring the service to a new owner.
Can iCloud lock be removed through jailbreak?
We have a tutorial on how to jailbreak iPhone with Unc0ver. The obvious answer is no, we don't want to know or share that information. If you need for any need to unlock iCloud  for a device that legitimately belongs to you, Apple has a telephone service that will be incarnated to provide you with a quick solution after verifying your identity and possession. In addition, we remind you that many videos and tutorials to do it that you see online are simple scams, and you will probably end up wasting time and money.