When making any type of purchase, we always seek to save as much money as possible. At Amazon, having a large volume of sales can allow you to make specific promotions to save several euros on each of these purchases.
The problem is in detecting these discounts and the conditions of each of them. That is why in this article we are going to tell you about the different internal pages of Amazon where you will be able to find information on all these bonuses when they are in force.
The page to check all current Amazon promotions
As we say, Amazon has a website dedicated to its promotion. This must be accessed with the session started, since the promotions are personalized to each of the users, depending on whether they meet the particular requirements or not (such as being subscribed to Amazon Prime).
On this page you will find at the top all the offers that you have not been able to, which you will also be able to easily access with the URL. In the particular case that any of the bonuses or offers end up calling your attention, you will be able to click on Click to activate the offer and follow the steps that appear on the screen. Here, for example, you can find the famous bonuses for registering in Amazon Photos or for using a company locker to pick up your orders.
It is important to always have this website at hand, since it will be updated with all the new promotions that arise. In this way, you will ensure that you do not have any left to redeem or that you do not take advantage of one of the advantages of paying for Amazon Prime every year.
Amazon coupons are constantly being updated
Another interesting section to be able to save money on Amazon and that is constantly updated is the Amazon coupons page. When you enter it, you will find a wide catalog of products that can be filtered by category of use (for example, cars or health). In this coupon you will find direct access to the product and the discount percentage that is applied at the end of the purchase.
In the event that you are interested in any of them, you will have to click on Cut coupon that is at the bottom of each one of them. From there, that voucher will be linked to your Amazon account and all that remains is to add the specific product to your shopping cart and complete the purchase.
When you reach the payment phase, you will be able to see how the coupon you have cut is applied without you having to do anything. But be careful because these have a very limited duration and may have special conditions of quantity of product or minimum value of the bag so that it can be applied.
On the product page you will also see their bonuses
Finally, on the page of each of the products to be purchased on Amazon, you will also be able to find different bonuses or discounts to apply. These normally appear at the bottom of the price as can be seen in the image below.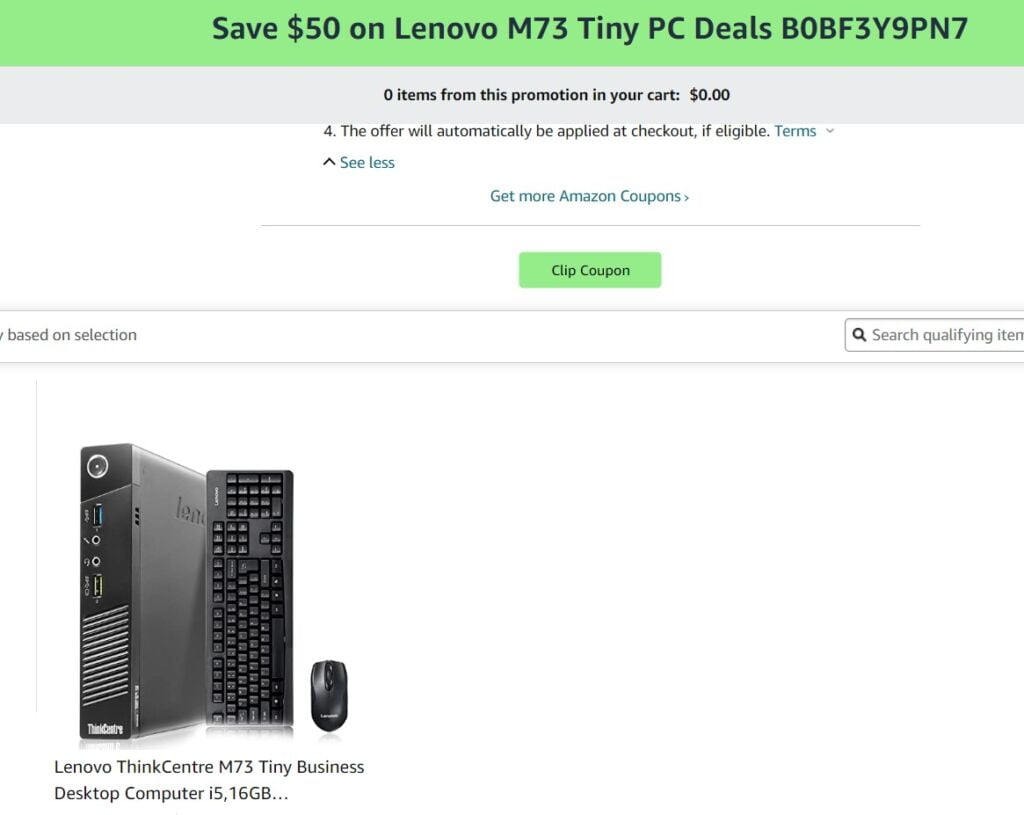 In this particular case you can see the promotion to get 6 euros as a gift in exchange for recharging the wallet account with 60 dollars. This is also accompanied by coupons or discounts for buying several units to have a discount on the final product.
This ultimately means that you have to be attentive to many parts of the screen and different websites to be able to pay less for the purchase that we are going to make. And it is that in Amazon there are many offers that can be obtained at a specific moment if you are pending or even manage to activate price drop alerts for the products you have on target.