We review which are the best Bluetooth earbuds that you can find right now on the market. When choosing wireless headphones to buy, there are many things to take into account, and the more money you are going to invest, the more careful you have to be to hit the "Buy" button.
Luckily, the main models on the market are consolidated models, with a very high average quality and features that will make them a sure hit, although not all are the same and there are certain differences that are worth reviewing.
At technoeager we test many headphones throughout the year, of all kinds: headband, True Wireless, with or without a cable, so we have some knowledge of what is for sale and if its price is really reasonable or not..
Based on our analysis and accumulated experience, we have compiled a list of the best wireless Bluetooth headphones for your mobile, computer, tablet or television, with models ranging from barely 50 euros to more than 400, and with several of the main brands in the world. sector.
Before moving on to the list of recommended ones, we are going with a series of aspects that you should watch yes or yes before deciding.
What to look for when buying wireless headphones
As we have already mentioned, there are characteristics that are key when deciding, such as the mobile you have, which can close the doors of some specific models.
Then, obviously, there is the budget you have, but above all there are technical aspects that must be mentioned when it comes to buying Bluetooth headphones.
Headphone Types
Today it can be said that wired models have practically disappeared. There are some that do continue to be sold, but they are few. We are talking about the models that have a cable that connects the two helmets but that are still Bluetooth after all.
Then there are the two main versions of wireless headphones: the headband and the True Wireless or button. The latter are right now the main option for all users, and they are slowly gaining ground over the months and years.
The headband models are perhaps the best for working on the PC, listening to music with very high fidelity sound or for playing games, although they are not as comfortable when exercising, for example.
Sound quality
The audio quality of headphones is something difficult to quantify, practically impossible, especially since it has an important subjective component. That said, it is one of the aspects that we usually value in our analyses, one of the most important.
It must be clarified that among the best wireless headphones that we have chosen, they all sound excellent, with their obvious differences, but they all offer quality audio.
Comfort
Luckily for all of us, manufacturers have gotten used to including multiple pads with their headphones, so you can choose the one that best fits the shape of your ear.
That being said, not all of them are equally comfortable and certain models may be larger and may slip, fall off or simply be annoying when worn for a long time.
The bad news is that there is only one way to see if they are made for you or not: try them.
Battery autonomy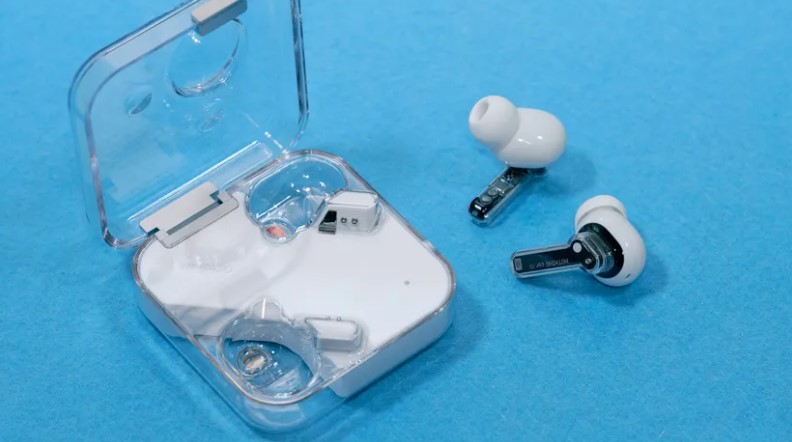 The battery is another fundamental aspect: nobody wants to run out of it in the middle of a running session, right? For obvious reasons, the size above all, those with a headband are the helmets that have the best autonomy.
The True Wireless rely heavily on their case, which they recharge in when you put them away. Normally out of the box they have at least 3-4 hours of battery life, which can fluctuate depending on whether you use noise cancellation or not.
Then the case can give another 3-4 battery cycles, so little by little this is not such an important feature.
Noise Cancellation
In this ranking, absolutely all the selected models have active noise cancellation (ANC), which has been reaching cheaper and cheaper helmets. Obviously, not all cancel at the same level and this is usually a big difference, important when deciding.
There are usually three ANC modes: off, transparency, or cancellation, in case you want to let some noise through, such as people's voices.
Sony WH-1000XM5
For yet another year, Sony has done it again: its WH-1000XM5 reigns supreme in the headphone segment, although with relatively little new compared to the previous model.
It continues to boast a cancellation that isolates you practically completely and an exquisite sound, as well as a microphone that makes it ideal for work calls, for example. You can configure absolutely every aspect in its own application.
They are comfortable even if you are going to wear them for a whole working day, and there they have improved compared to the WH-1000XM4, and it is greatly appreciated.
That said, for sports they do have a problem: they can generate too much heat and sweat, so in that case it is better to consider some other options.
AirPods Pro 2
Apple's most advanced True Wireless earbuds need little introduction really. They're the best headphones you can have if you have an iPhone, especially if you're used to using the virtual assistant Siri.
They improve in sound, autonomy and especially in the microphone, which gave some problems in the first edition, although they also go up in price, like almost all Apple devices lately.
In the analysis of the AirPods Pro 2 we have thoroughly tested them in all areas and we have once again really liked the audio quality when listening to music or podcasts, in addition to the ANC, which also remains at a very high level.
A great novelty of this edition is the speaker that comes in the charging case, a pretty good help to find the AirPods if you have lost them at home.
Sony WF-1000XM5
Sony wants to regain ground in the True Wireless section and they have everything necessary to do so, starting with decades of experience making many very good headphones.
The Sony WF-1000XM5 have above all a brutal sound quality, outstanding in all aspects. It is true that they are quite expensive if we compare them with the Nothing or with other models on this list, but they are worth every euro they cost.
In addition to top-of-the-line Hi-Res audio, noise cancellation is also one of the most effective we've tested, as is battery life.
They are compatible with iOS and Android and also have Alexa and Siri, the virtual assistant of your choice, so they can undoubtedly stand up to the AirPods Pro 2.
Nothing Ear (2)
Nothing continues with its good run of products. Carl Pei 's new company, after the launch of the Nothing Ear (1) and his smartphone Nothing Phone (1), have surprised again with the update of their first headphones in these Nothing Ear (2).
Although with a practically identical design, Nothing has managed to fix what it needed to improve on the first generation with more autonomy and an improved active noise cancellation system.
It has about 5 hours of autonomy with active noise cancellation, but if you remove it you can go up to 8 hours. In addition, its striking design continues to be one of its great assets.
Huawei Freebuds 5
Don't be scared by the design of these new Huawei Freebuds 5. It really doesn't matter because they are designed to be comfortable, low-profile and always have good noise cancellation, both passive (which does not allow outside sound to enter through the adjustment), as active thanks to its microphones and algorithms.
We have analyzed these headphones and we can tell you first-hand what is good and what needs to be improved. But we undoubtedly highlight its original design, the autonomy with a single charge, the quality of the noise cancellation and an app that accompanies it with very good features for its customization.
Also, why not say it, that it looks so good and at such an interesting price, is a great plus.
Huawei FreeBuds Pro 2
By design, Huawei's FreeBuds Pro 2 are surely one of the best bluetooth headphones, the most striking and original, especially in the metallic edition, which has the same price as the others.
These headphones have a much lower price than, for example, the AirPods Pro 2, much lower, and are ideal for Android phones, although due to Huawei's problems with Google you will have to download their application "unofficially".
They boast a more than remarkable sound quality and good battery life. In addition, they are very comfortable and resistant to splashes, so if you are a runner they are not a bad option at all.
One detail that we really liked is that you can easily connect them to several devices at the same time. This is useful, for example, to listen to music on your mobile while you work and at the same time have your headphones connected to the computer.
Bose QuietComfort Earbuds II
Another of the key brands in the sector that could not be missing from this selection is Bose, which with its QuietComfort Earbuds II carves out a well-deserved place.
We have also tested them and we know and can confirm that they are very good wireless headphones with ANC, and it works very well. The sound is of high quality and there are few faults there.
Yes, it is true that it lacks, for example, high-definition Bluetooth codecs or spatial audio, characteristics that have been becoming present in the high-end range in the last two years.
OnePlus Bud Pro 2
OnePlus mobiles are characterized by their simplicity, and the OnePlus Buds Pro 2 were not going to be less: they are headphones with good audio, more than complete ANC and a sober design. Best of all, for what they offer they are not expensive at all.
If there is a problem with it, it would be that its application is by no means the most complete or the most customizable, but it more than makes up for everything else and with a lot of difference.
They are compatible with any Android mobile and with iPhones, so they can even be positioned as an affordable alternative to AirPods Pro 2.
AirPods Max
These are another of our favorite headband headphones, although they are by no means cheap. They are a clear commitment by Apple to attract sound professionals to its catalog.
The truth is that by design they are original, minimalist and with different colors. Audio quality is, as you'd expect, outstanding, above most True Wireless models, plus add more battery to get you roughly 20 hours on a charge.
They are very very comfortable, so to use them for work they are an option to take into account if you are within the Apple ecosystem, something that does not happen with other "Android" models.
In its analysis we have given it a grade of more than 90 out of 100, and it is well deserved.
Anker Liberty 3 Pro Soundcore
The Liberty 3 Pro are one of the hidden ones on the market and there is no doubt about that. Hence, we liked them more than other models that cost double or triple.
The audio quality is pretty amazing for a headset that barely exceeds 100 euros, in addition to having an ANC that blocks out practically all external noises when you use it to the maximum.
As if all this were not enough, it allows you to customize the sound in a very fine way in its application, which is on Android and iOS, although yes, with an iPhone we have not liked the experience so much.
If you are looking for good and cheap wireless headphones, they are a clear recommendation.
Google Pixel Buds Pro
Google has entered the sound sector, and go how it has done. It already has several headphones for sale, with the Buds Pro as the spearhead that has also passed through our hands.
What makes them different from other models is, for example, the minimalist design, but also a transparency mode that works perfectly, blocking out irrelevant noises but allowing others that might be of interest to pass through.
The bad news is that the total cancellation is far from what other models in this ranking offer, since in very noisy environments, such as a gym, it leaves a lot to be desired.
Also Read | Soundcore Liberty 3 Pro review: One of true wireless headphones