We have a list of 8 best Chrome extensions for your daily life productivity. Does your job involve hundreds of deadlines and you don't know how to organize yourself? Do you mismanage your time management when performing your tasks? Are you going crazy to meet the deadlines of your projects as a freelance? In such case, you need to install the following best Chrome extensions on your browser.
Making the most of the time we spend in the office, in the coworking or working from home is not easy. Neither is it managing the contacts on the calendar, scheduling and remembering various professional events, learning how to manage the email inbox, delegating responsibilities and distributing tasks among team members, or knowing the times of day when the Productivity rises to the highest peaks to concentrate our energy there.
However, the arrival of technology has meant a before and after in terms of organization, remote work or optimization of all work-related processes. So much so that there are tools to better control the investment of our time, internal communication applications for companies or specific software for electronic invoicing.
If you regularly use Google Chrome, the hegemonic web browser, you can extract the full potential of the following free and best chrome extensions to manage your schedule more efficiently and thus increase your productivity. Remember that you can click on each of them or type its name in the Chrome Web Store. To install them, you just have to click on the blue button located on the right hand side of the screen under the heading "Add to Chrome".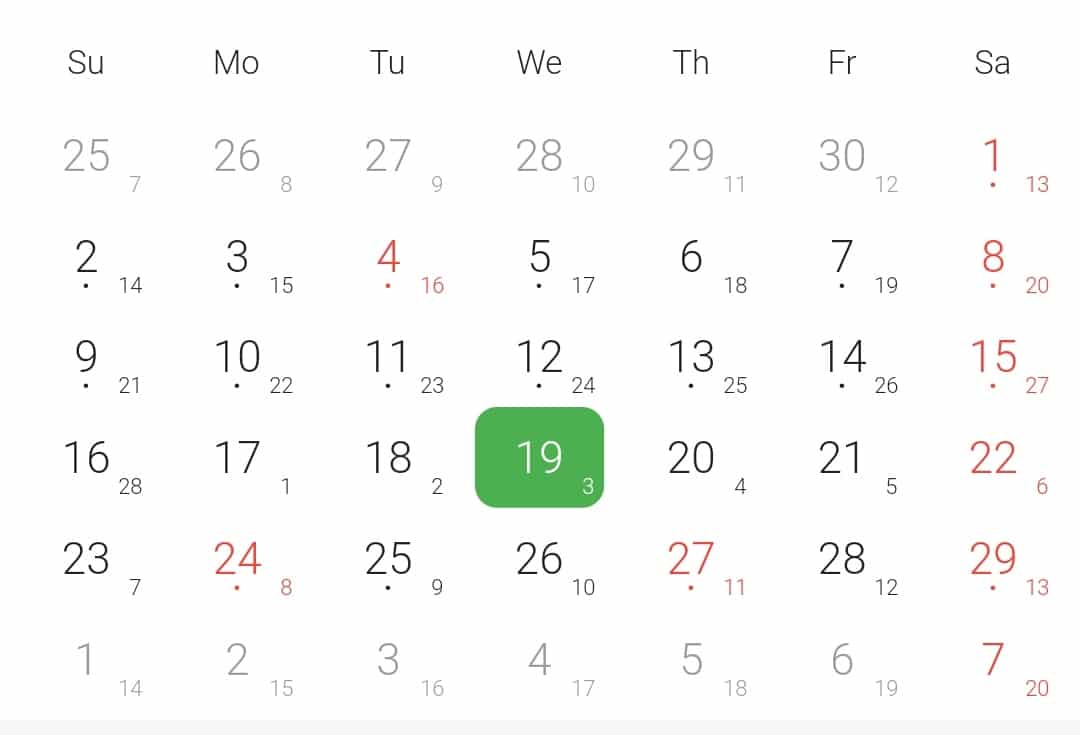 Google calendar is one of the best chrome extensions that anyone can create reminders. Any self-respecting worker should have the invaluable help of our friend Google Calendar, a service from the Google suite of applications packed with useful and comfortable functions and that is synchronized with the rest of the technology giant's services, such as email. . It is ideal for managing your schedule and not missing any important event or meeting.
With Google Calendar you can create all the reminders you want through the calendar located in the extension icon in the upper right part of your browser, being able to add the location of the place where the event will take place. In next article we show you ten key tricks to get the most out of Google Calendar.
This best chrome extensions, with an exquisite design and with the options to use it for free or, through the payment of 2 dollars, accessing premium functions, allows you the possibility of writing down the tasks that you have pending using attractive images in which the time appears and the temperature. You can set a main task per day using a widget and synchronize the application with other tools on your computer.
If you have numerous deadlines, objectives and goals for your projects, Pi Reminder is a very useful extension to remind you of your pending tasks throughout the day, month or week. You can make public reminders or send them to other people, in addition to syncing them with all your devices. It also allows you to import your Google contacts automatically and see all your pending tasks easily on your timeline. The easy handling of its interface stands out.
This application is ideal for connecting several Gmail accounts so that you can read all your emails in a single inbox, allowing you to better manage your email and gain in time and coordination. Thus, you will not have to open several windows, you will be able to separate unread emails by sections and reply to them, delete them or mark them as spam from the desktop itself. You can also add the chat conversations.
This extension for Chrome is focused on improving and analyzing your productivity, since it generates reports so that you can check on which web pages or platforms you have spent more time browsing. In addition, it teaches you through graphs, allowing you to visualize your investment of time more clearly and concisely. RescueTime has both a free and paid version. The latter generates more complete reports.
This is another very valuable extension for scheduling appointments, events and meetings from email. If you regularly receive information about schedules and meetings with coworkers or clients through Gmail, Assistant.to streamlines the process and without having to have a separate physical or digital agenda, allows you to schedule all the commitments and events you need without having than open a new tab.
It is a fantastic digital tool for taking control of your email inbox and making to-do lists from the emails you receive. You can create and organize to-do lists and share to-do lists with others without leaving Gmail. In this way, you will gain speed and gain time. Each email has a button to "Convert to new task" or "Add to existing task".
It is one of the most prominent online multiplatform project managers, which allows you to delegate and manage your tasks and organize projects by tags, facilitating organization and collaborative work. You can save websites with one click, linking the assignment to that link, save articles to read later, and even Google Docs for future reference. You can even save Amazon Pages for gift ideas or list movies from IMDB.