The use of mobile is increasing than before. And the gaming companies also making PC games available on Android and iOS. The mobile games are fashionable, and rightly so. Not only are there many more mobile than there are consoles, but the smartphone gaming industry is the juiciest. So much so that the top ten most downloaded games on Google Play and the App Store in 2018 amassed a whopping $ 4.5 billion in revenue. It is for this reason that the major studios have turned their efforts to bring the mythical titles from PC to mobile phones. That is precisely why we are making this article, to collect those PC gems, those classic games that we all know, which are available on Android. Some are free, others paid, but they all have in common that they are great titles with many hours of play ahead of them. If you're up for a healthy dose of nostalgia, let's go to hell.
ROME Saga: Total War
Developed by Creative Assembly and published by Feral Interactive, 'ROME: Total War' is one of the most popular sagas in the strategy genre. There are currently three titles available: 'ROME: Total War', 'ROME: Total War – Barbarian Invasion' and 'ROME: Total War – Alexander', which will be published soon and is available for preorder now. The objective is to conquer the old world using one of the 19 factions available throughout immense battles. Very funny.
Three different games available are: ROME: Total War, ROME: Total War – Barbarian Invasion, ROME: Total War – Alexander
Grand Theft Auto Saga
There is little to add about the GTA saga that is not known. An action game full of shooting, vehicles, missions and a whole world to explore. It is not suitable for the little ones in the house, but they are games that promise hours and hours and hours of play in exchange for between 5.49 and 7.99 euros. All of them are equally recommended and have an interface adapted to mobile screens.
Five different games available are: Grand Theft Auto: Vice City, Grand Theft Auto: San Andreas, GTA: Chinatown Wars, GTA: Liberty City Stories, Grand theft auto iii
Civilization Revolution 2
If we talk about strategy games, we cannot stop talking about 'Civilization Revolution 2', a 2K Games game in which we will play a historical character like Lenin, George Washington or Napoleon to lead our civilization to victory. Turn-based strategy, combat, investigation … it has it all.
DOOM I y DOOM II
I think these two games speak for themselves. Developed by ID Software for the DOS operating system and distributed by Bethesda, 'DOOM' and 'DOOM II' will take us through different levels in which we will have to kill and destroy demons of all kinds, all while maintaining the bloody and gore point that so famous made the saga.
This game has two versions: DOOM and DOOM II
Ghosts'n Goblins
'Ghosts'n Goblins' is one of CAPCOM's great titles . It is a platform game in two dimensions in which we will control Sir Arthur. Our objective will be to defeat the rival forces of darkness with blows and blows. It is a very successful copy of the arcade classic and you can get it for only 1.19 euros.
Oddworld saga
Three games in total are those available on Android. In them we will play Abe or a bounty hunter (depending on the game we download) and we will have to survive through various adventures jumping and shooting. The games are compatible with HID controllers , so if the touch controls don't convince you, you can use a third-party controller.
This game includes: Oddworld: New 'n' Tasty, Oddworld: Stranger's Wrath, Oddworld: Munch's Oddysee
Titan quest
Developed by HandyGames and originally released on PC in 2006, 'Titan Quest' is an action role-playing game set in Greek mythology . It's a great 'God of War' hack'n slash with 80 creatures to kill, 1,200 items to discover, 30 character classes, and 150 different abilities. It has no ads or micropayments, just a lot of enemies and a lot of blows ahead.
Machinarium
A graphic adventure, and also a puzzle game, which originally came to personal computers and came to have an edition for Linux, something unusual. A point-and-click game that will offer us several hours of fun and that is worth playing if only for its careful design and aesthetics . Without a doubt, an essential wherever it is available. Also on mobiles.
Links | Machinarium on Android | Machinarium on Windows
XCOM: Enemy Whitin
'XCOM: Enemy Whitin' is a 2K Games game that acts as a standalone expansion to 2012's 'XCOM ', a turn-based tactical game. It is quite complicated and requires a certain level of concentration to develop a good attack, defense and evolution strategy, but it is very replayable and well worth it. You have it on Google Play for 5.49 euros.
Max Payne Mobile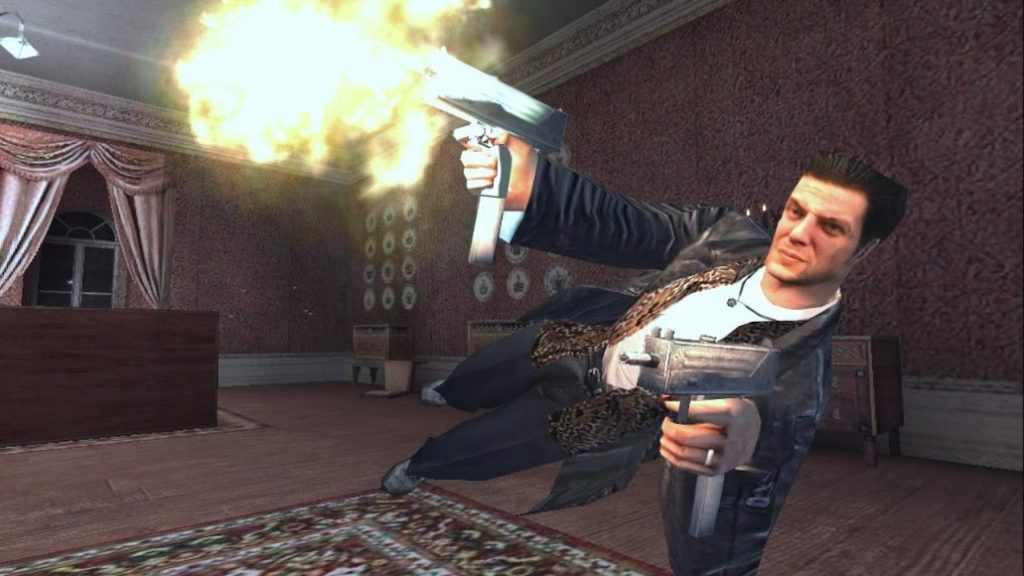 A stroke of full-blown nostalgia. 'Max Payne Mobile' is a port of Rockstar Games' classic 'Max Payne' , a pioneering action and shooter title in 'bullet time' ('Matrix' style slow motion shootouts). It has been remastered with HD textures and has several aiming modes to improve control on touch screens. You have it at 3.49 euros.
Carmageddon
What happens if you take 28 cars modified with blades and spikes, take them to crowded streets and let them kill each other? Well, you get ' Carmageddon ', a very gory, very crazy and very fun HandyGames game. Basically, it's a racing game in which the race itself is completely secondary, the important thing is to crash and kill everyone who gets in front of you, and it's free!
Baldur's gate
'Baldur's Gate' is a series of role-playing games considered, by many, one of the best of all time . There are currently three games (the fourth, 'Baldur's Gate III', will arrive for Google Stadia and PC) and the first two can be obtained on Google Play. It is a most interesting adventure, full of action and dungeons. They are not exactly cheap, but they are worth each and every one of the 10.99 euros that each title costs.
Star Wars: KOTOR
'Star Wars: Knights of the Old Republic' , better known as 'Star Wars: KOTOR', is a port of the original 'KOTOR' with all the content. It is a role-playing game in which we can choose between nine characters and master up to 40 different strength-based powers, all while touring iconic locations such as Tatooine or Kashyyyk. It is compatible with the controls and yes, rest assured, you can master the noble art of the lightsaber.
Old School RuneScape
'Old School Runescape' is one of the great MMORPGs in history . It dates from 2007 and was recently ported to cross-play mobile phones, so you can keep the game whether you play on mobile or PC. 'Old School Runescape' is a very community-based game, and it is the community that decides what gets updated, how and how much. As for the game, you can choose your own destiny, master 23 skills, complete hundreds of missions and fight against final bosses (important to get together with more people to be able to win). It is completely free.
Tropic
If you've always wanted to have and manage your own island, don't hesitate to take a look at Trópico. It is a PC game distributed by Feral Interactive in which you will have to find your life to move your nation forward. You can be a visionary leader who listens to the people or be the worst tyrant of all time and achieve your goals the hard way. It is worth 12.99 euros, but the playing time is virtually unlimited.
Saga Don't Starve
'Don't Starve' is a popular survival game on PC. In it we control Wilson, a scientist who will have to explore a world full of dangers to find his way back home. You will have to get resources to make tools and structures that make your life easier. There are two games, both paid and both just as fun (and complicated).
Stardew valley
If all the previous games seem too busy for you and you prefer something quieter, 'Stardew Valley' is just what you are looking for : a quiet adventure in which you will have to manage your farm, grow carrots and take care of your cows. It is a port of the PC version and includes all the content except the multiplayer mode. It supports a controller and is one of the best games you can get on Android.
Minecraft
What to say about Minecraft ? The famous building block game has been on PC and consoles for countless years and is available on Android for a fee of 6.99 euros. A game with unlimited options, infinite scenarios and many things to do. Because mythical games don't necessarily have to be from the 90s, right?