We have a list of 17 crazy Sony products from its history till today. Sony products may be in the doldrums in segments such as mobility, but the Japanese electronics giant is doing very well in other segments such as entertainment. But behind the numbers there is a reality, and it is that of Sony's vocation to continue creating different products and standards.
This is evident throughout a history in which we have seen how their products have managed to become the great achievers of their generation, while others ended up failing despite their design and performance. Here's a look at 13 of those iconic developments.
Trinitron (1968)
The Trinitron family of televisions debuted on the market at the end of the 1960s and did so by posing the first great technological revolution in the television segment.
Its cathode ray tube technology based on aperture grids was a patent that Sony products took advantage of very well until in 1996 that patent expired and could be used in models of other manufacturers.
This technology guaranteed images 25% brighter than other televisions that were based on the shadow mask. The original name was not Trinitron, but Chromatron, but it ended up adopting a name that has gone down in history and that in fact made these televisions – which were more expensive than the average – a real success.
Betamax (1975)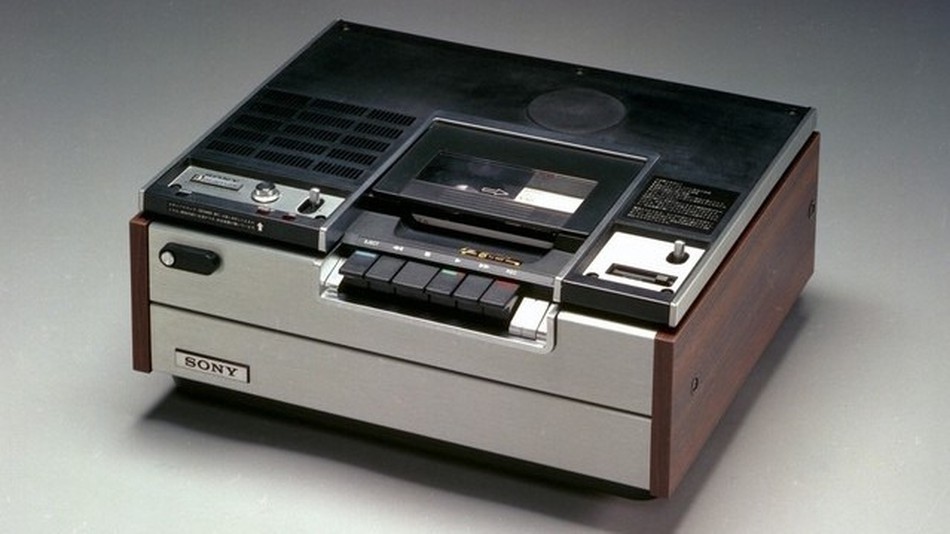 It took a few more years to reach countries like Spain, but the Betamax video recording and playback standard, popularly known as "Beta" , was a technological achievement that posed a revolution in home entertainment.
You could finally record what was broadcast on television to watch later, an option that seemed almost magical and that gave access, at least partially, to the philosophy of video on demand.
It was the germ of that idea that we now take for granted of video on demand, but at Sony they found a stone in the way called VHS , technically inferior but which ended up winning the popularity race.
Walkman (TPS-L2, 1979)
It was the iPod of the 80s. The Sony Walkman allowed us for the first time to hear what we wanted, when we wanted and where we wanted, as we moved.
That TPS-L2 had a predecessor (TC-60, 1968), but this model was the one that marked the launch of a global fever for music in cassette format . Never before has our favorite music been so close to us.
Compact Disc (1982)
Developed in collaboration with Philips , the compact disc was created with the aim of storing audio recordings in digital format, but it also became a perfect format for data storage.
This evolution of the LaserDisc ended up conquering the entire world and managed to bury almost completely the cassette tapes and vinyl that until then dominated music distribution.
Discman (D-50, 1984)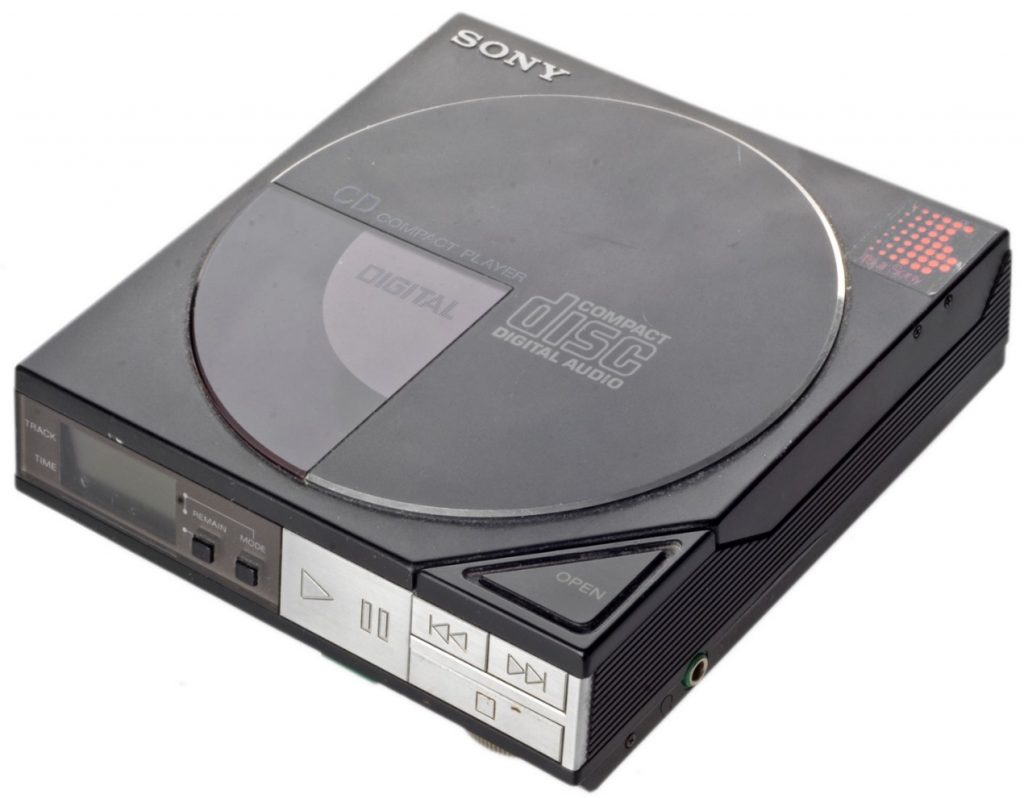 It didn't come to the same revolution as the Walkman, but the Discman also enjoyed a golden age in the late 1980s and early 1990s.
That development took advantage of this new storage standard that would end up going further to be able to store data and validate another well-known variant of these devices: the discman with MP3 support.
MiniDisc (1992)
The Japanese company was clear from the launch of the CD that having a physical storage format that could be licensed to others could be a spectacular business, so for years it looked for a way to exploit other alternatives.
One of the most notable was MiniDisc, a type of magneto-optical storage with small discs protected by a cartridge of reduced dimensions (68 x 72 x 5 mm). These discs allowed to store up to 80 minutes of audio and up to 1 GB of data.
Linked to the physical format was ATRAC audio compression, although later the option to support the PCM standard was offered. This format became a hit with home recording enthusiasts due to its high audio quality, and although it was very popular in Japan, reception in the Western world was colder , in part because a format was starting to take hold at the time. viral: the aforementioned MP3 that also reached the Discman.
PlayStation (1994)
The world of home consoles almost seemed like a toy until the first PlayStation arrived in 1994. Sony products immersed itself in a world dominated by Sega and Nintendo and did so with an iconic product in both design and performance.
That legendary console was the one that started Sony's successful career in the field of video games, and almost 25 years after its launch its Classic version has just appeared as a particular tribute to that mythical project. PlayStation 5 is best console gaming device today.
Vaio (PCG-GT1, 1994)
If any of you had the bad luck to experience the launch of these Sony laptops, you will surely agree that I have used the term bad luck well: it was practically impossible to access these super laptops, which were sold almost exclusively in Japan.
The true rivals of the MacBook of the time offered surprising benefits, but there were especially exaggerated models like this PCG-GT1 that included a bulky camcorder on one of its sides . Laugh at current webcams.
Memory Stick (1998)
Currently SD and Micro SD cards are the absolute protagonists in millions of devices as primary or secondary storage systems, but there was a time when Sony tried to push its own format, which it called Memory Stick.
The idea was very similar to that of SD cards, but once again Sony wanted to create a proprietary format on which to control royalties.
To try to promote these cards, Sony made them an integral part of some of its electronic solutions : Cyber-shot cameras, Handycam, Bravia series televisions or the PSP were some of the products that relied on this format to store additional content. Despite those efforts, the SD format would end up winning that battle.
Aibo (1999)
The robotic puppies that were born as a futuristic element of entertainment were one of the first real attempts to propose the arrival of robots at home.
That first attempt did not work very well in sales, but it was a turning point in an industry that took this project very seriously. Today Sony has raised the project from the ashes , and Aibo is now more willing than ever to take over the world.
PS2 (2000)
The successor to the PS1 offered an even more spectacular design than its first edition, much more aggressive and elegant . The important thing was on the inside, because the power offered by the PS2 allowed you to enjoy amazing titles.
All this contributed to make it the best-selling console in history with more than 150 million units distributed . Not only that, more than 3,800 games were released for the console, for a total of more than 1,500 million copies sold.
U Series (2002)
Sony always had a special obsession with miniaturizing everything, and a demonstration of this was its commitment to the UMPC format that other manufacturers also tried to promote. Among Sony's legendary devices in this area are of course those of its U family, which debuted in 2002 with a very special component: a Trasnmeta Crusoe processor in whose development Linus Torvalds collaborated.
Those miniPCs offered surprising performance and were the seed of other families such as the spectacular P Series that offered a surprising format and especially striking 8-inch screens and 1,600×768 pixel resolution. Their prices, yes, conditioned the success of those high-end miniPCs.
Clié (2002)
There was a time when a Palm company seemed capable of anything. Its operating system ended up being licensed to companies such as Sony, which took the opportunity to launch an amazing family of devices called Clié.
These Sony PDAs improved upon earlier designs with high-resolution displays and attempted to catapult the use of technologies such as their Memory Stick and ATRAC3 technology . That family lasted only 3 years, but during that time products with surprising designs appeared, such as the PEG-NX70 with its folding screen.
The Sony and BMG rootkit scandal (2005)
The explosion of the MP3 format in the late 90s and early 2000s caused Sony products to try to appropriate that segment with a controversial idea that shied away from the creation of a new format or legal claims.
Instead, every time you played a CD on your computer, a rootkit was installed , a computer program that ran in the background and prevented you from being able to extract the songs from that CD.
This Sony software, developed in collaboration with BMG, was de facto a virus that also consumed PC resources and that ended up exposing PCs of the time with additional vulnerabilities. After several lawsuits, Sony ended up abandoning that initiative.
Blu-ray (2006)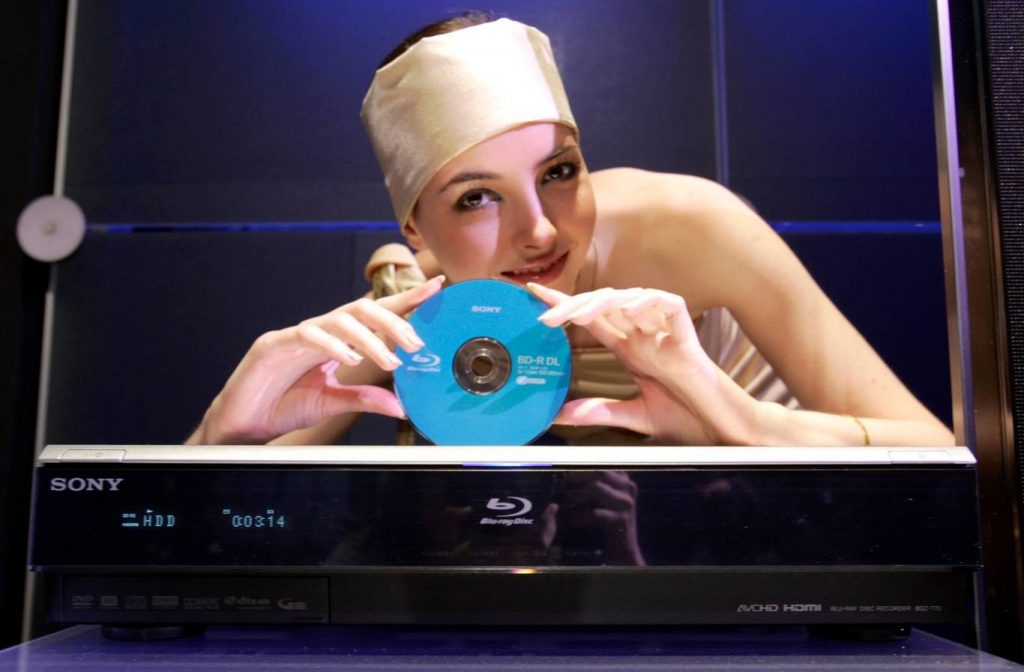 There have been many storage formats on the market (its MiniDisc or MemoryStick are two good examples) with which Sony has tried to succeed in the market, but with Blu-ray it recovered a bit from the failure of the Betamax format.
These natural successors to DVDs beat out HD DVDs and became the de facto standard for storing HD movies and games on modern consoles. Blu-ray is still very much alive , but its competitors, digital downloads and streaming, are probably too tough to peel.
XEL-1 (2007)
Probably one of the great unknown of this selection, these screens were a revolution because with them Sony became the first to offer OLED televisions on the market.
These curious 11-inch televisions – technology did not allow to go much further in 2007 – did not sell well, but that did not matter, because they marked a before and after in a segment dominated by LCD screens and (my God!) plasma.
PSP-Go (2009)
The 2004 PSP that tried to conquer the portable console market enjoyed several iterations, but none of them were as revolutionary in design as the PSP Go.
This model had a unique sliding screen that concealed the control knobs instead of placing them at the ends of the screen. The result was striking, but the console lacked a UMD drive , limiting its game catalog to downloads from the PlayStation Store. The format, despite being spectacular, never really caught on in the market.
As in any self-respecting list, there are all who are, but they are not all who are . There are of course many products that remain in the pipeline, so we invite you to participate in the comments with Sony models that also marked a before and after in design and / or performance in their markets.